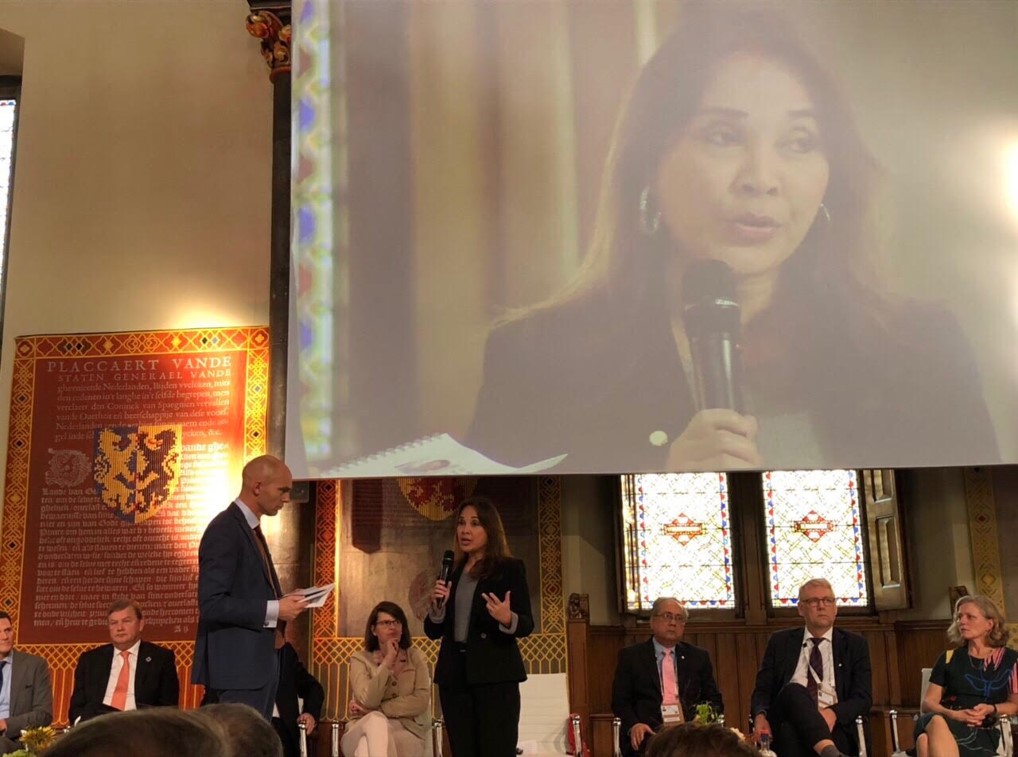 THE HAGUE 21 October 2018 — Senator Loren L. Legarda was officially announced as one of the Commissioners of the Global Commission on Adaptation (GAC), which was also launched in The Hague, The Netherlands on 16 October 2018.
The Commission is headed by former United Nations Secretary-General Ban Ki-moon, Microsoft owner and philanthropist Bill Gates and World Bank Chief Executive Officer Kristalina Georgieva.
The event saw the presence of high-level officials from other countries, such as Canada, Mexico, China and the UK, experts from like-minded institutes and academe and local governments.
In her remarks after her proclamation as GAC Commissioner, Senator Legarda emphasized what she can give the Commission as Chairperson of the Climate Change, Foreign Relations Finance Committee in the Philippine Senate, prefacing her remarks that PH is one of the world's most vulnerable and most disaster-prone countries in the Asia Pacific with the following statement:  "that Philippines makes sure  it mainstreams resilience and adaptation in disaster risk and reduction in its national budget that  is implemented by local governments, as well."
On solutions that can accelerate climate resilient green growth, Senator Legarda identified  three main points: the Commission must guide nations into realizing that it makes good socio-economic sense to mainstream adaptation and resilience in national budgeting processes;  translate its advocacy into urgent local climate action; and push for a convergence of government's best practices,  public-private partnerships, academia and science to work for the most vulnerable in the poorest populations in the world.
The whole day's proceedings consisted largely of exchange of views and discussions between and among GAC's founders and new Commissioners during its (closed door) First Meeting and Dialogue with Stakeholders.
The Global Center on Adaptation (formerly Global Center on Excellence in Climate Adaptation, GCECA) and the World Resources Institute co-organized the event.
_
For more information, visit www.thehaguepe.dfa.gov.ph,  https://www.facebook.com/PHinTheNetherlands.