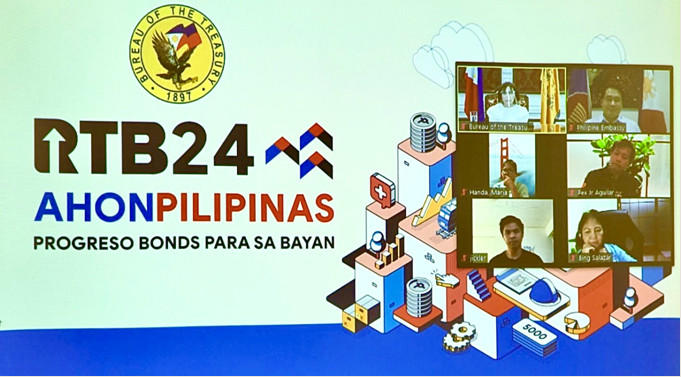 The Philippine Embassy in Tokyo, in coordination with the Bureau of Treasury (BTR), hosted an online financial literacy seminar on the Government's retail treasury bonds (RTBs) on 24 July 2020. The seminar was conducted by National Treasurer Rosalia V. De Leon and moderated by the Embassy's Deputy Chief of Mission Robespierre L. Bolivar. The 24th Tranche of Retail Treasury Bonds (RTBs) was launched on 16 July 2020.
Almost 5,000 Filipinos based in Japan participated in the online seminar or watched its livestream on the Embassy's Facebook page.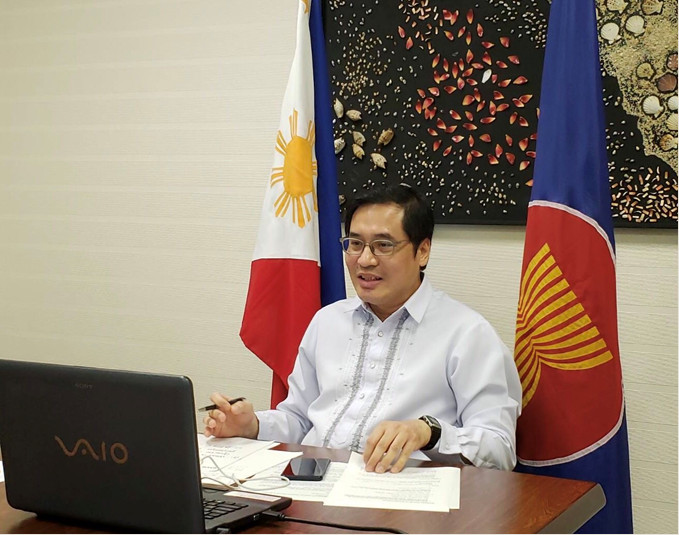 The RTBs provide retail and individual investors the opportunity to invest in Government Securities and directly participate in nation building. This program also promotes financial literacy and inclusion by providing a safe and affordable avenue for investing with a minimum investment of Php 5,000.
National Treasurer De Leon informed the overseas Filipinos in Japan that investing in RTBs/Progreso bonds is affordable, convenient, low risk, higher yielding than time deposits, negotiable, transferrable, and provides quarterly interest payments. Three ways to invest on RTBs were also introduced, namely: through www.treasury.gov.ph; mobile application through Bonds.PH; and any authorized selling agents.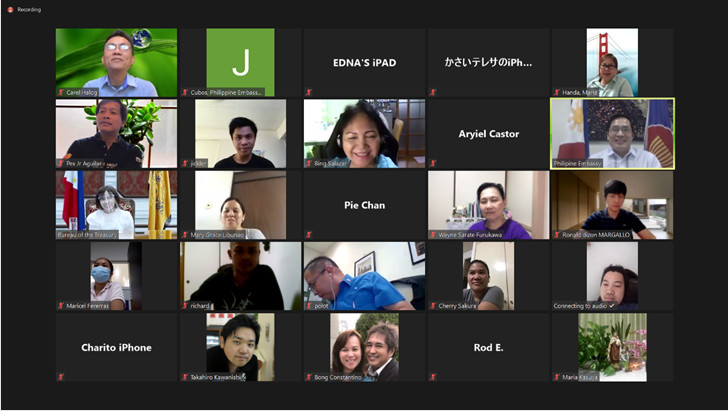 Representatives from the Philippine National Bank (PNB), Banco de Oro (BDO), Development Bank of the Philippines (DBP), Land Bank of the Philippines, and Overseas Filipino Bank (OFBank) also provided their remarks and answered questions of the participants during the seminar.
The online event may still be accessed through BTR's official Facebook page at https://www.facebook.com/TreasuryPh/videos/3399137726804600.
—
For more information, visit https://www.tokyo.philembassy.net, or
https://www.tokyope.dfa.gov.ph, or https://www.facebook.com/PHLinJapan.