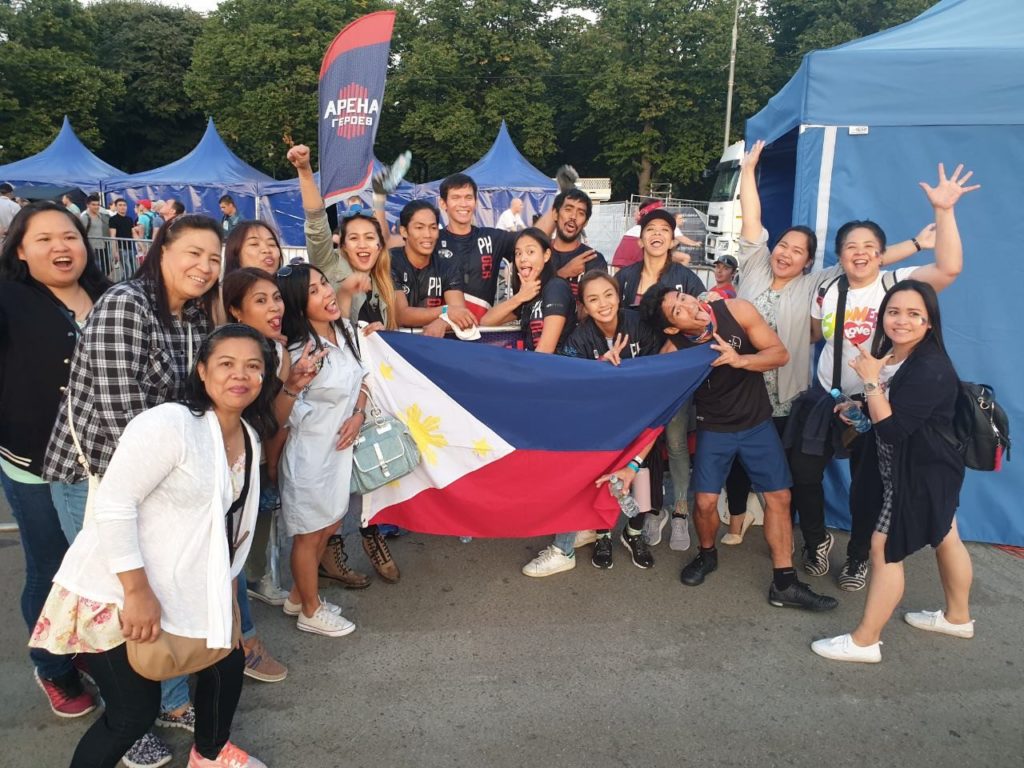 Moscow, Russia — Filipino athletes competed at the first Ninja Obstacle Course Racing (OCR) World Championship held at Gorky Park from August 30 to September 1, 2019.
"Our athletes performed well against some of the top competitors from around the world.  They showed courage and determination in what was a very tough and competitive field," Ambassador to Russia Carlos D. Sorreta said.
The athletes competed on Ninja Warrior style obstacles usually on courses with six to 12 obstacles. The race included individual men and women categories, and a mixed relay. Relay teams of four had at least one man or at least one woman, and each person completing three obstacles.
Ambassador Sorreta said that the Philippine team, composed of three women and six men, "were very competitive and showed great potential in what is a relatively new sport in the Philippines, and we are very proud of our obstacle course racing athletes."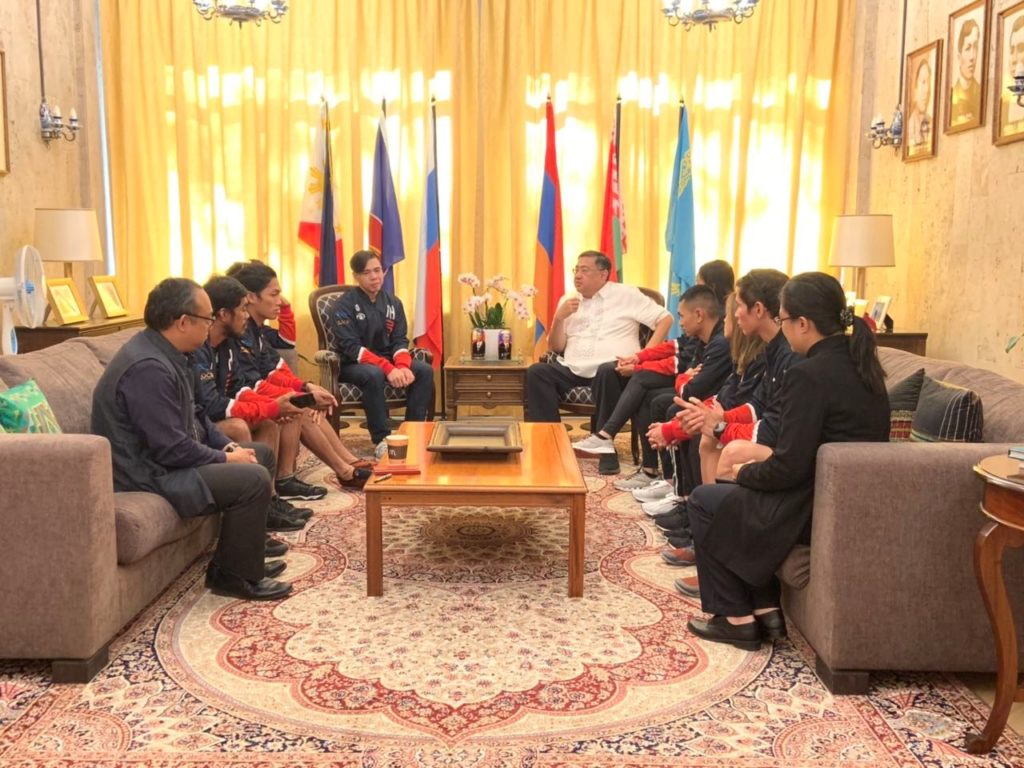 The Philippine team was led by Raven Quan, and composed of Kyle Antolin, JayR De Castro, Kaizen Dela Serna, Kevin Pascua, Mark Rodelas, Nate Sanchez, Rochelle Suarez, and Mhick Tejares.
Suarez was able to work her way to the semi-finals in the Elite Women's Category.
"We are also very grateful to the Filipino community members in Moscow who turned up to cheer on our athletes.  I am sure their support served to inspire our athletes in this very challenging competition," Ambassador Sorreta also said.
–
For more information, visit https://www.moscowpe.dfa.gov.ph, or https://www.facebook.com/PHLinRussia/ or https://twitter.com/phlinrussia.