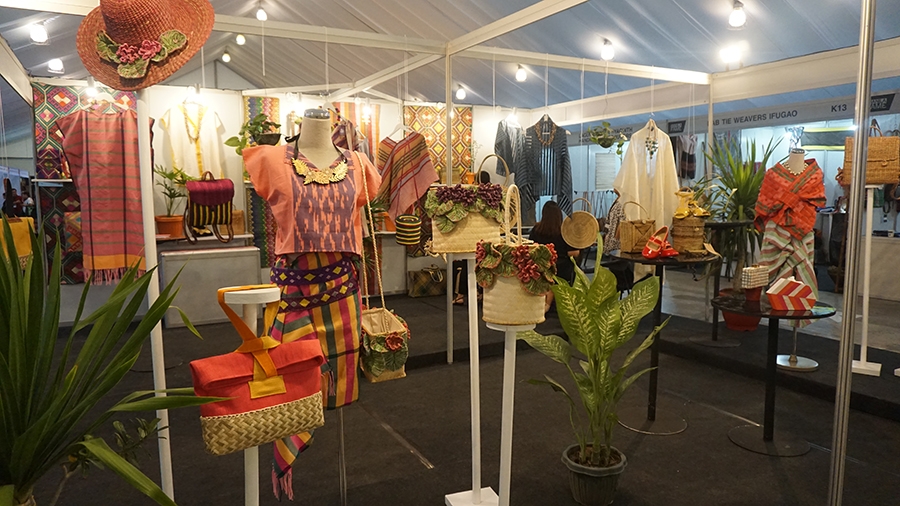 One of the best-kept secrets behind every product now displayed in the curated setting of the GREAT Women Project at Manila FAME is the story of a woman artisan.
She can take on different roles: from an entrepreneur, a weaver, a knotter or even a sewer. But a woman's touch is always an integral part of the process. She is always striving to create uniquely designed pieces that we can all be truly proud of as Filipinos.
GREAT Women Project 2 at Manila FAME April 2019
Manila FAME April 2019 once again champions Filipino ingenuity through the export-quality products now showcased at the World Trade Center Metro Manila. Part of the show is the Gender Responsive Economic Actions for the Transformation of Women (GREAT Women Project 2), a project funded by the Government of Canada and headed by the Philippine Commission on Women (PCW) that seeks to improve the economic empowerment of women micro entrepreneurs (WMEs) and their workers.
The project's mission is to improve the competitiveness and sustainability of women's micro enterprises and improve the enabling environment for women's economic empowerment.
At present, the project is focusing on the wearables and homestyle industries that include fashion, gifts and home products. For this April's Manila FAME, the GREAT Women Project 2 worked with fashion designer and milliner Mich Dulce to coach 20 women entrepreneurs and provide her insights on product design and development. These exciting products range from handmade fabrics, handwoven bags and intricately designed footwear to handcrafted fashion accessories and home décor.
GREAT Women Project 2 believes that with a growth mindset, women entrepreneurs could lead themselves to their own path of transformation to success and empowerment. The Project celebrates the capacities of women entrepreneurs and artisans from all over the country to make sustainable products that not only reflect their creativity but also show their strength and ability as women.
Manila FAME was slated on 25-27 April 2019 at the World Trade Center Metro Manila in Pasay City, Philippines. It is recognized as the country's best avenue to discover Filipino design and craftsmanship.
Manila FAME is one of the longest-running trade shows in the Asia-Pacific region and is the only trade event in the country approved by the Union des Foires Internationales (UFI), the global association of the world's leading trade show organizers and fairground owners, exhibition associations, and selected partners of the exhibition industry.
The Center for International Trade Expositions and Missions (CITEM), the export promotion arm of the Department of Trade and Industry (DTI), organizes the Manila FAME as a signature event dedicated to Filipino design and craftsmanship.
Manila FAME is a launching pad for new Filipino export products and believes in the advocacy of helping talented Filipinos gain recognition in the global design industry.
Learn more about Manila FAME on www.manilafame.com. To receive show updates, follow Manila FAME on Facebook, Instagram and Twitter.