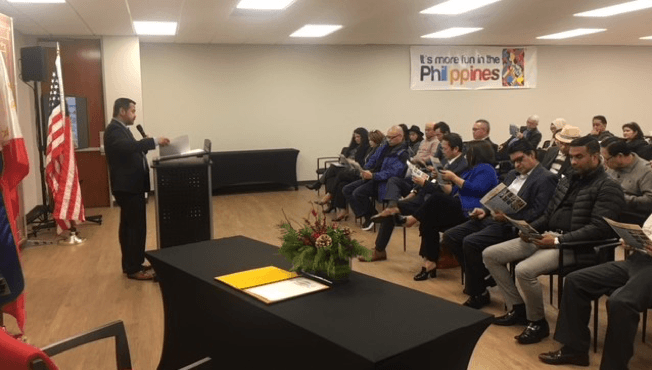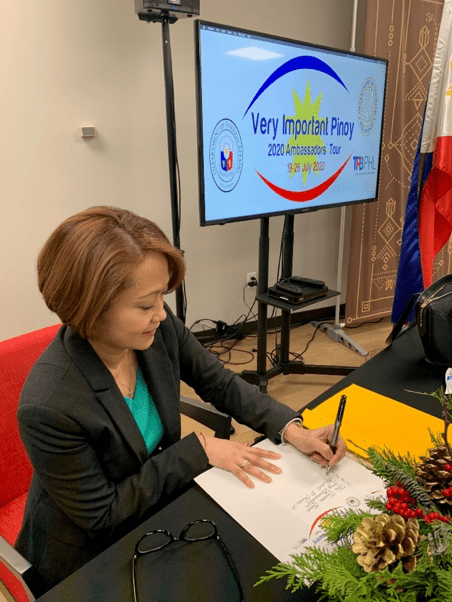 Houston — Philippine Consul General Jerril G. Santos officially launched the Very Important Pinoy (VIP) Tour 2020 at the Philippine Consulate General in Houston on 16 December 2019. This day marks the simultaneous launching of the said tour by all Philippine posts in the United States.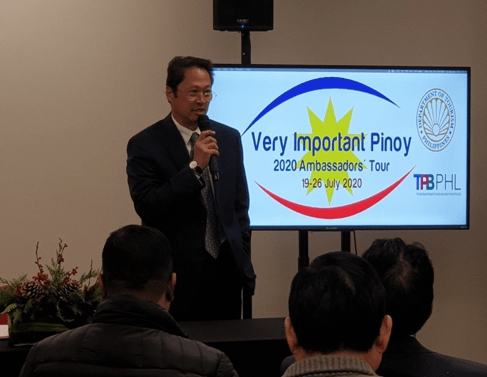 The VIP Tour 2020, which will be held on 19-26 July 2020, will be coordinated by the Philippine Consulate General in Houston, together with the Philippine Embassy in Washington D.C. and the Consulates General in Agana, Chichago, Honolulu, Los Angeles, New York and San Francisco.  It is a joint project of the Department of Foreign Affairs, Department of Tourism, Tourism Promotion Board, and Rajah Tours International as the tour operator.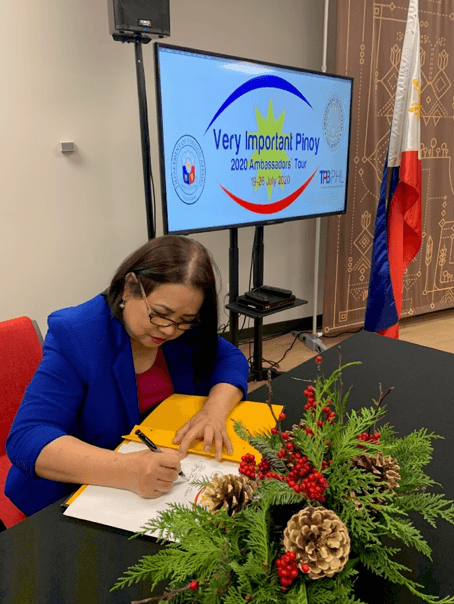 The launching was participated by various leaders of the Filipino-American community organizations and business partners. A ceremonial signing of commitment to join the VIP Tour 2020 was also held with those who indicated that they will participate in the tour. The launching was culminated by a video teaser of what will be expected in the VIP Tour 2020.
—
For more information, visit https://www.houstonpcg.dfa.gov.ph
or https://www.facebook.com/PHinHouston.