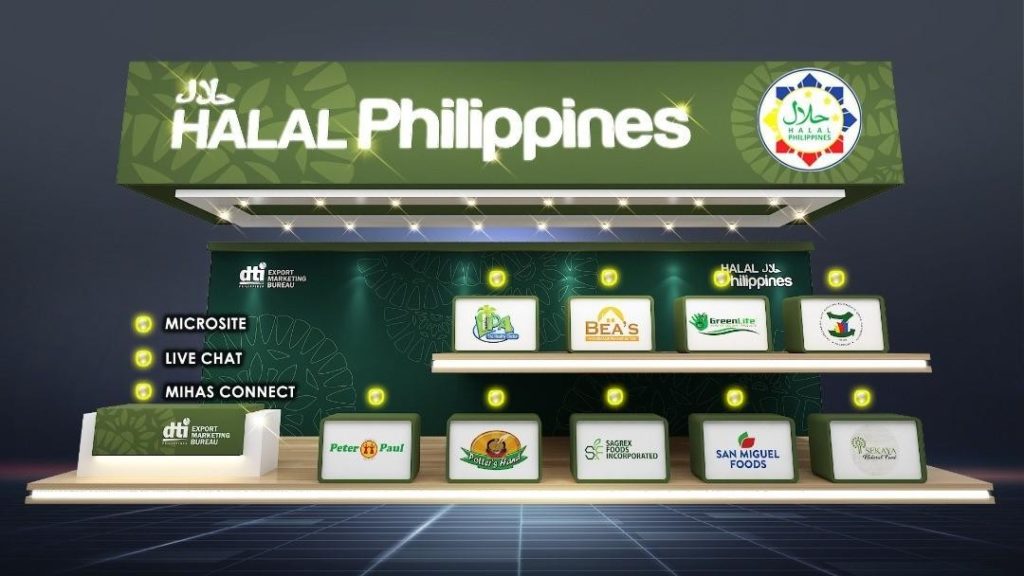 Certified-Halal exports from the Philippines are now featured in the first ever Virtual Malaysia International Halal Showcase (MIHAS) 2021 that opened on September 9 until 31 December 2021 (www.mihasvirtual.com.my).
Malaysia hosts the World's Largest Halal Exhibition – a vibrant marketplace for both international and local manufacturers of Halal-Certified products and services.  MIHAS offers opportunities beyond Halal food – with Halal pharmaceuticals, finance, modest fashion, personal care and cosmetics, and Muslim-friendly tourism poised to become multi-billion dollar industries in the near future.
Featured products include pastries and other healthy snacks, coconut water, VCO, MCT oil, coconut sweetener and other coconut products, tuna, spice mixes and other condiments, wholegrain red and black rice, sweetened banana and banana chips, bottled fish products, spicy cane vinegar, corned beef, ice cream, coffee, and botanicals and other natural extracts.
The Philippine MIHAS 2021 participation is organized by the Export Marketing Bureau of the Department of Trade and Industry (DTI-EMB), in coordination with the Philippine Trade and Investment Center in Kuala Lumpur (PTIC-KL), and ExpoFairs Management Corporation, the MIHAS Country Representative in the Philippines.
Explore the virtual Philippine Pavilion by registering as a Buyer or Trade Visitor at https://www.mihasvirtual.com.my/sign_up (Registration is free of charge).