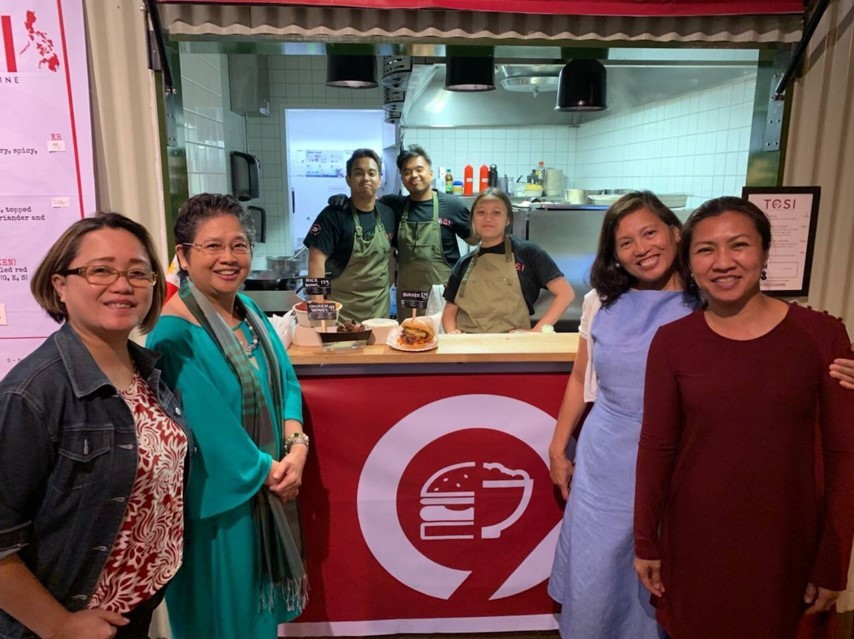 Oslo, Norway — Filipinos and Norwegians alike can now satisfy their craving of that sweet and juicy Filipino tocino with the opening of Filipino pop-up restaurant TOSI in Oslo. TOSI, an abbreviation of tocino (cured pork), will be serving its crowd favorites Tosi Rice Bowl and Tosi burger at Brygg, Storgata 5-7 from July 30 to 31 August 31, 2019.
This is not the first time that TOSI owners Katrina Tania Go Locsin, Mark Anthony del Carmen Cahigan, and Emanuel Abarintos, are introducing their tocino dishes to Oslo's food scene.
In June this year, the TOSI team also had a successful pop-up run during the celebration of the Philippine Independence Day in the very busy square of Stortorvet.
Details on TOSI's pop-up restaurant operation may be found in their social media accounts: https://www.facebook.com/TOSIcuisine/ and
https://instagram.com/tosicuisine.
—
For more information, visit https://www.oslope.dfa.gov.ph or
https://www.facebook.com/PHinNorway/.