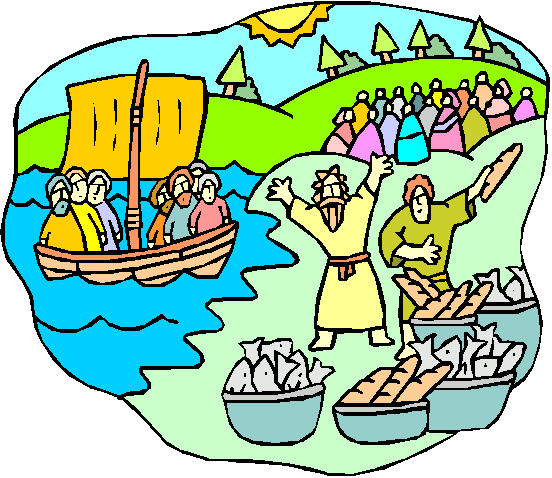 Public invited to Free medical mission on Oct. 27
The public is invited to 5th #WorldPandesalDay on October 16 starting 8:30 a.m. to receive 70,000 free pandesal breads and other food gifts at Quezon City's pioneer, artisanal, 80-year-old Kamuning Bakery Cafe at No. 43 Judge Jimenez Street corner K-1st Street, Barangay Kamuning, Q.C. Among various confirmed VIP guests include Senator Cynthia Villar, Senator Risa Hontiveros, Labor Secretary Silvestre Bello III, Manila Mayor Isko Moreno, Regal Films founder Mother Lily Y. Monteverde and others.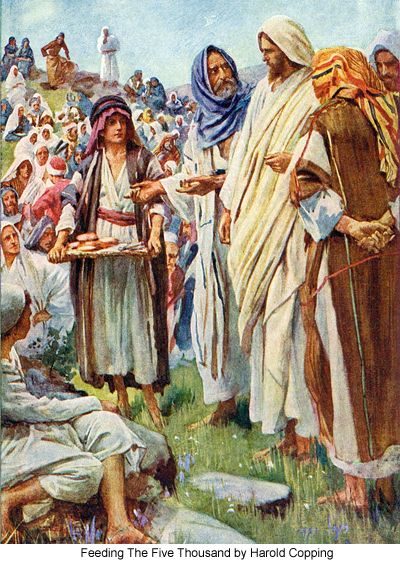 As part of the month-long celebration of Pandesal Month, Kamuning Bakery Café is organizing two free medical, dental and optical missions in its premises in Q.C. on October 6 and the next one will be on October 27 Sunday from 8 a.m. to 12 noon.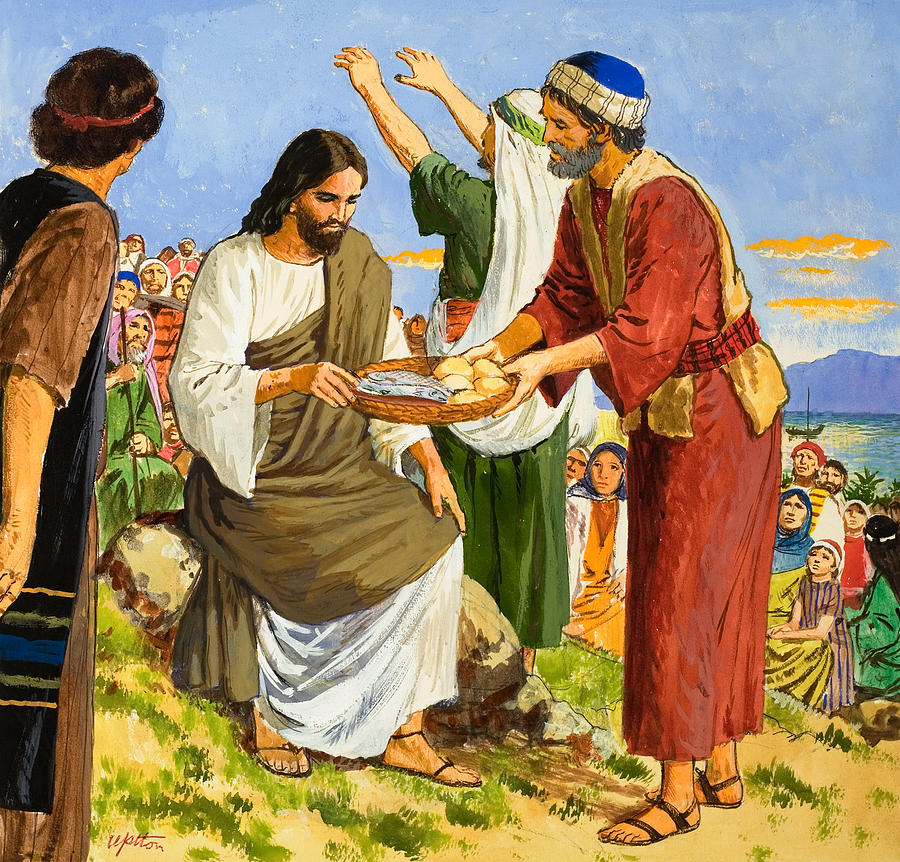 Why "World Pandesal Day"? This civic and cultural project hopes to honor the humble yet great Filipino bread pandesal, it is Kamuning Bakery Cafe's thanksgiving for continuous public patronage since 1939 despite rise of many giant bread factories and modern bakery chains, also despite a destructive 2018 fire which heavily damaged it, KBC seeks to also highlight the problems of hunger and poverty. Realty entrepreneur and writer Wilson Lee Flores said although Kamuning Bakery Café is just a small business when he bought and revived it four years ago, he was inspired to start "World Pandesal Day" charities due to the Bible story of a humble boy who shared 5 loaves of breads and 2 fishes, which Jesus Christ multiplied to feed over 5,000 men plus many women and children. Oct. 16 is also World Bread Day.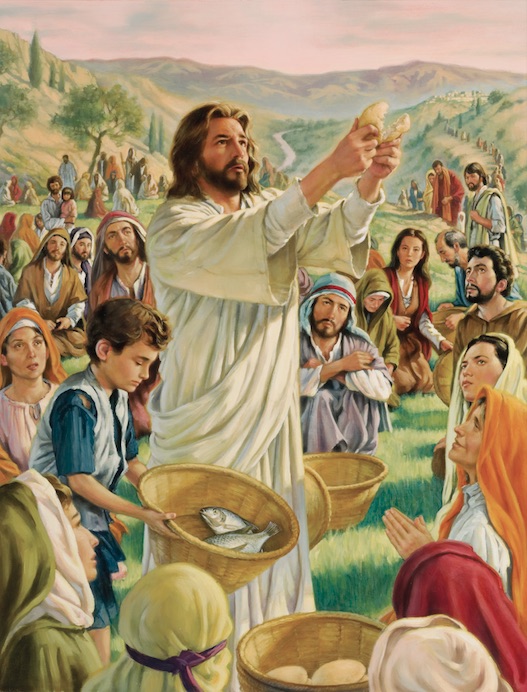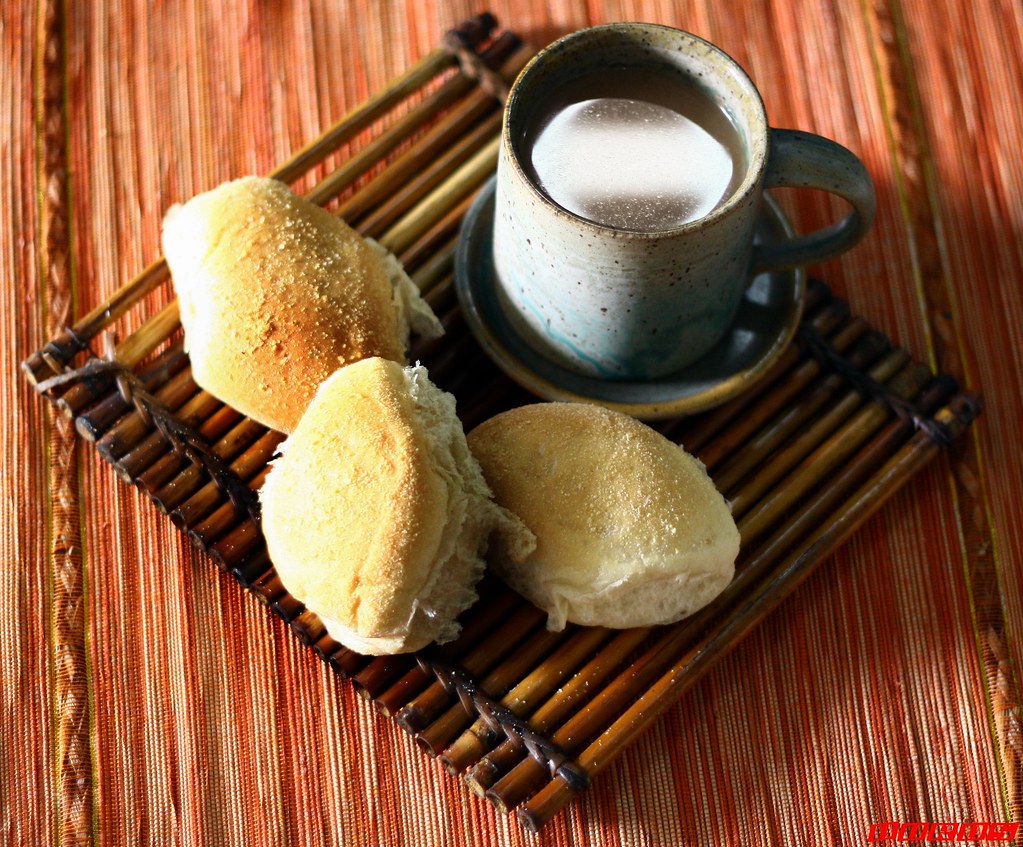 Despite suffering a destructive fire last year caused by a neighboring resto bar and now still recovering, Kamuning Bakery Cafe continues its various unique philanthropic projects like this annual "World Pandesal Day", the non-partisan "Pandesal Forum", the World Poetry Day every March 21, donations to many orphanages and marginalized groups, etc. Ever since Wilson Lee Flores bought and revived it four years ago, Kamuning Bakery Cafe has also donated four public schoolbuildings in rural areas, like for Sta. Rosa Elementary School in historic seaside Balangiga town in Eastern Samar province, the Villa Bacolor Elementary School in Tarlac City of Tarlac province and others.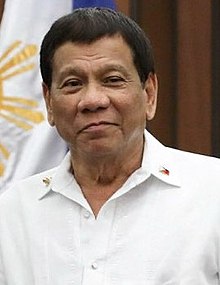 Here are excerpts from the message of President Rodrigo R. Duterte: "My warmest greetings to the Kamuning Bakery Cafe as it celebrates World Pandesal Day… As you honor our history and heritage by showcasing the remarkable skills of Filipino bakers, I encourage you to create more job opportunities for our people. I also call on you to engage in corporate social responsibility and pursue initiatives that will improve the lives of your workers and our localities… I wish you a successful and joyous event."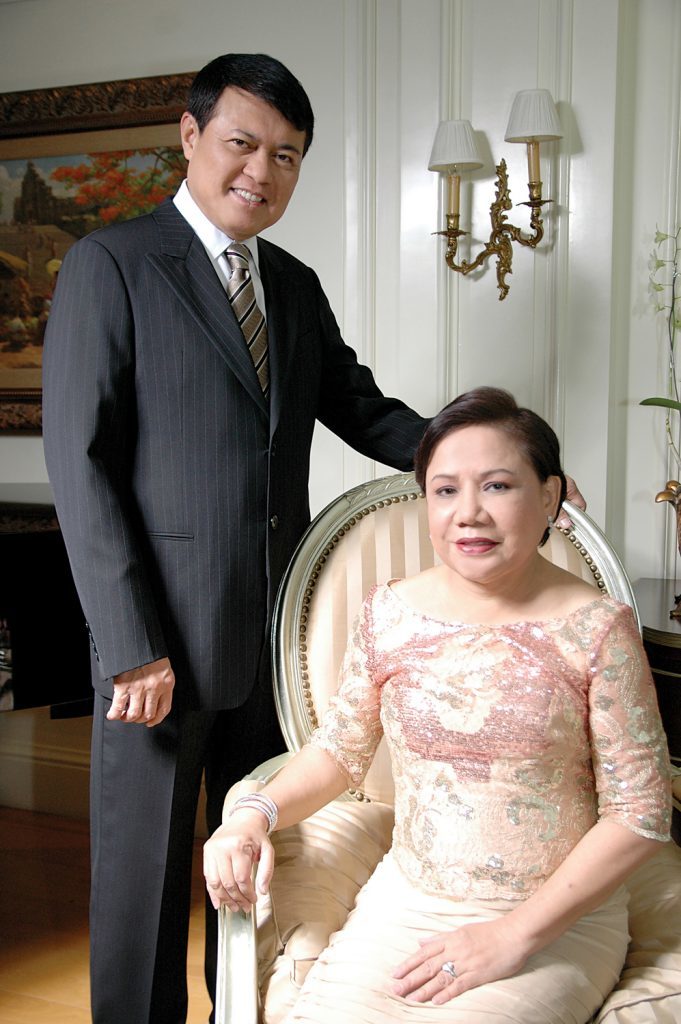 Former Senate President Manuel "Manny" B. Villar said in his message: "I congratulate Mr. Wilson Lee Flores of Kamuning Bakery Café for spearheading the celebration of 'World Pandesal Day' which coincides with "World Bread Day' on October 16, 2019. Mr. Flores is what I call a social entrepreneur because he is primarily driven by his desire to address the needs of our people and our society. In this case, he is courageously trying to rebuild the historic Kamuning Bakery whose existence has been threatened by fire and by advances in baking technologies. He is also, through the 'World Pandesal Day', trying to elevate the simple everyday bread as an important marker of our collective heritage… The pandesal has a very special place in my life. When I was young I would help my Nanay Curing in selling shrimp and fish in Divisoria. And I would wake up early in the morning, take a quick breakfast of nilagang kape and pandesal before walking to the market. The smell of coffee and hot pandesal triggers fond memories of my childhood. And I am certain that pandesal has become part of the Filipino life too. I wish you a successful celebration of World Pandesal Day. And I sincerely pray for God's help as you revive an important pillar of our culture and history."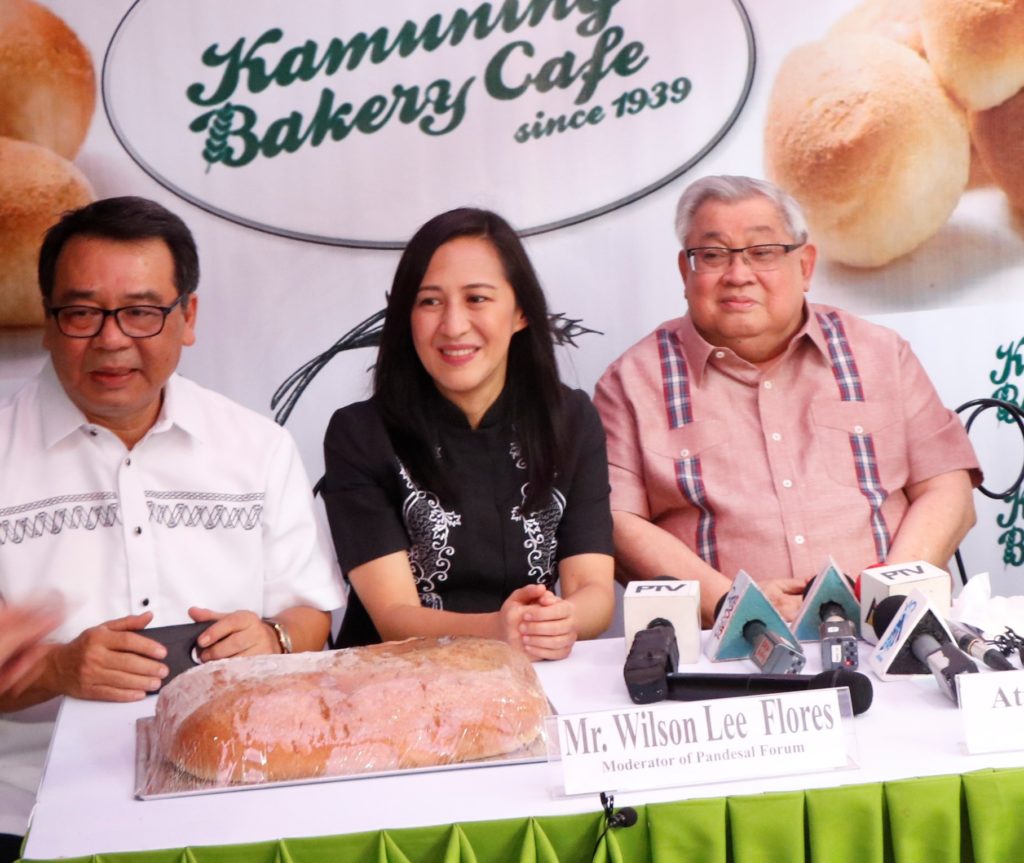 GMA Network, Inc. Chairman and CEO Atty. Felipe L. Gozon said in his message: "I first stepped into the doors of Kamuning Bakery Café a long time ago upon the invitation of my friend, Wilson Lee Flores. The smell of freshly baked pan de sal and brewed coffee evoke warm memories of home. The bakery and I share something special. This year, we both turn 80 years old! If only the walls and ovens of the bakery could talk—imagine the stories they would tell. Today, we celebrate two important occasions—the World Pandesal Day and the 80th anniversary of the Philippines' home of delicious, artisanal bread—the Kamuning Bakery Café. Congratulations Wilson and team for shining the spotlight on our country's humble yet popular bread and for celebrating by sharing your blessings with others."
Atty. Gozon added: "From its humble beginnings in 1939, Kamuning Bakery Café has grown and its legacy of serving traditional, no-preservatives, proudly Filipino style bread remains. It is also home to diverse leaders, intellectuals, writers and celebrities. Even after it was burned to the ground last year, it remains undaunted and full of hope. It could have chosen the easy way out, but it did not. Like the pan de sal, it has remained resilient and constant—serving the same delicious bread over the past 80 years. Yan and Serbisyong Totoo."
Atty. Gozon also said: "It is people like Wilson and the master bakers of Kamuning Bakery that nourish Philippine history. We share in your dream of bringing out the best in every Filipino through world-class artisanal baking. Under your inspired leadership and mastery of craft, you have preserved culinary heritage today and for the generations to come. I wish Kamuning Bakery Café more success in the years ahead. Again, our warmest congratulations!"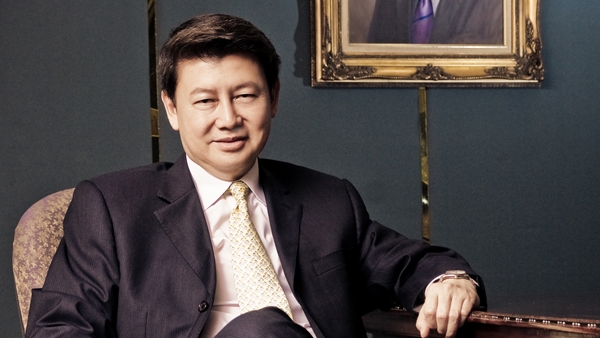 Federation of Filipino Chinese Chambers of Commerce & Industry, Inc. (FFCCCII) President Dr. Henry Lim Bon Liong said in his message: "Congratulations to Mr. Wilson Lee Flores, owner of Kamuning Bakery Cafe, and all employees on the occasion of your 80th anniversary and the 5th World Pandesal Day… Kamuning Bakery Café has a long, fine heritage to be proud of… By satisfying the basic need of baking affordable breads to save people from hunger and malnutrition, you are foing a valuable service to our people… We are also glad to be your partner in conducting a free medical and dental mission in Kamuning Bakery Café this October 27. Congratulations and more power to Kamuning Bakery Café. Like a rising dough, may you grow even more strong and achieve greater success."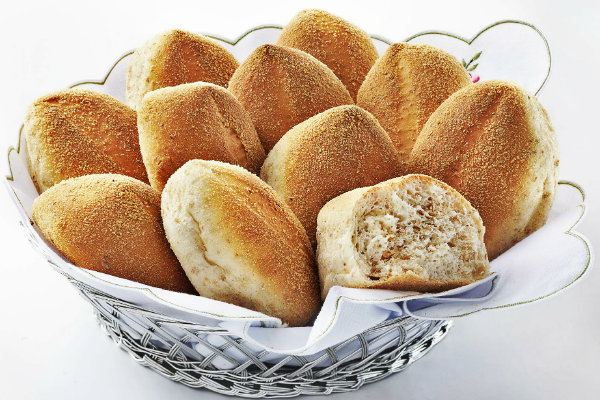 Kamuning Bakery Café's partners for #WorldPandesalDay include the Chinese General Hospital & Medical Center led by President Dr. James Dy on Oct. 6, Federation of Filipino Chinese Chambers of Commerce & Industry, Inc. (FFCCCII) led by President Dr. Henry Lim Bon Liong on Oct. 27 Sunday 8 a.m. to 12 noon; San Miguel Mills, Philippine Foremost Milling Corp., Eden Cheese, Mega Sardines, Fly Ace Corp., Hobe Noodles, Clara Ole fruit jams, Caltex Iba Malhacan Meycauayan Exit, Cathedral Cargo Movers Trucking, and others. For Inquiries, pls. text or Viber 09178481828 or 09188077777.
—
This is a news release from Kamuning Bakery Café. Article and all images from Kamuning Bakery Café.