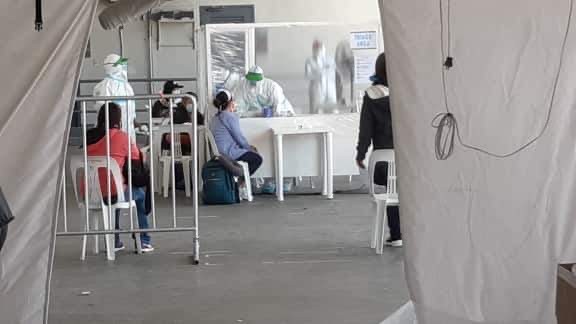 The We Heal As One Center-World Trade Center (WTC) on Friday, April 24, welcomed returning overseas Filipino workers (OFWs) who will undergo the 14-day mandatory quarantine.
The OFWs will have access to round-the-clock medical care by the Armed Forces of the Philippines (AFP) Health Service Command, and will be provided free meals by the Overseas Workers Welfare Administration (OWWA).
"In coordination with the Department of Foreign Affairs, a total of 58 deportees from Abu Dhabi are presently quarantined at the WTC," said Public Works and Highways Secretary Mark Villar.
"We also expect that by Saturday, April 25, 2020, additional 340 repatriates and Foreign Affairs officers from Maldives will arrive and will occupy the same facility," Secretary Villar added.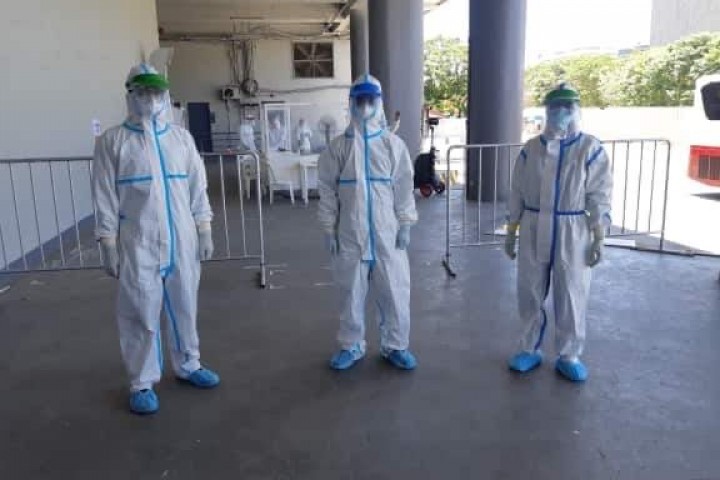 "This facility will allow our OFWs to receive closer health monitoring as they complete their isolation period in a safe and comfortable environment. We are very grateful to our partners who fast-tracked the conversion of the World Trade Center into a We Heal As One Center," Presidential Adviser for Flagship Programs and Projects and BCDA President and CEO Vince Dizon said.
The fully-airconditioned facility with 502 beds will be able to guarantee comfort and safety of the OFWs and DFA officers during their mandatory 14-day quarantine period.
The WTC will be managed by 18 military doctors, 30 nurses, and 60 medical aides, according to the AFP.
The We Heal As One Center-WTC was finished in just seven days through the joint efforts of the national government and private groups Ayala Land Inc., Globe Telecom Inc., Manila Water Co. Inc., Integrated Micro-Electronics Inc. (IMI), and AC Energy Inc., together with the Investment and Capital Corporation of the Philippines (ICCP) Group and Manila Exhibition Center Inc. (MEC).
—
Stay updated with news and information from the BCDA by visiting their website at https://www.bcda.gov.ph.