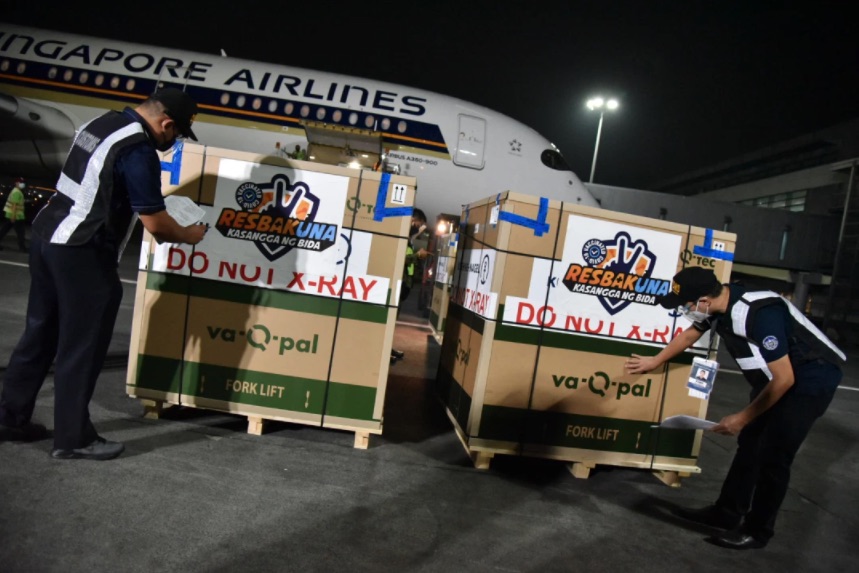 The Bureau of Customs-NAIA (BOC-NAIA) facilitated the expeditious release of the first batch of Moderna COVID-19 vaccines, consisting of 249,600 doses, which arrived via Singapore Airlines on June 27, 2021.
The first batch of Moderna COVID-19 vaccines, consigned to the Department of Health (DOH), arrived via Flight No. SQ 918 in Terminal 3 at around 11:00 pm and was pre-cleared on June 25, 2021 at the BOC-NAIA COVID-19 One-Stop-Shop.
The arrival of the said Covid Vaccines was witnessed by US Ambassadors, NTF Vaccine Czar Secretary Carlito Galvez Jr, and DOH Usec. Carolina Vidal-Taiño.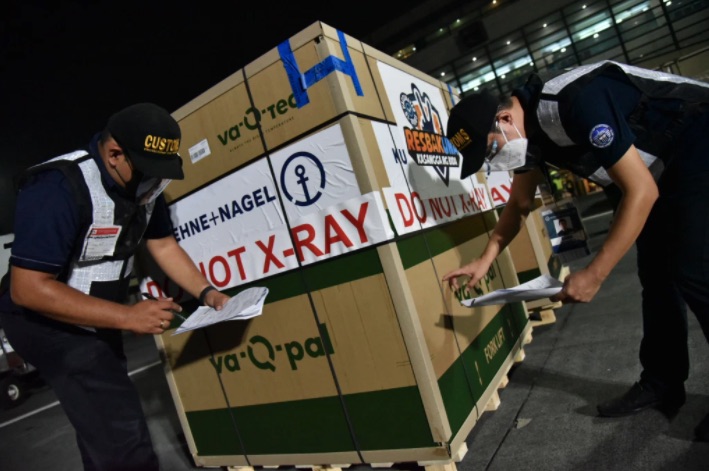 BOC-NAIA, in anticipation of the arrival of Moderna COVID-19 vaccines, initially had coordination meetings with Zuellig Pharma and the Department of Health (DOH) on June 15 and 23, 2021.
Aside from the Moderna Vaccines, additional 1 million doses of Sinovac vaccines also arrived around 7:20 AM of June 28, 2021 in NAIA Terminal 2 via flight 5J 671 from Beijing, China, and were immediately underguarded Pharmaserv Cold Storage Facility in Marikina City.
Secretary Vince Dizon, IATF-EID Testing Czar, during the recent vaccination program of the Bureau of Customs, expressed his utmost gratitude to the men and women of the Bureau for the hard work and dedication to service since the beginning of the pandemic. Sec Dizon also recognized the preparations and expeditious process in the clearance of COVID-19 Vaccines.
Bureau of Customs, through the Port of NAIA, commits to continuously ensure the speedy clearance and release of COVID-19 vaccine shipments, as the country anticipates more vaccine arrivals.
_
Stay updated with news and information from the Bureau of Customs by visiting their website at https://customs.gov.ph.