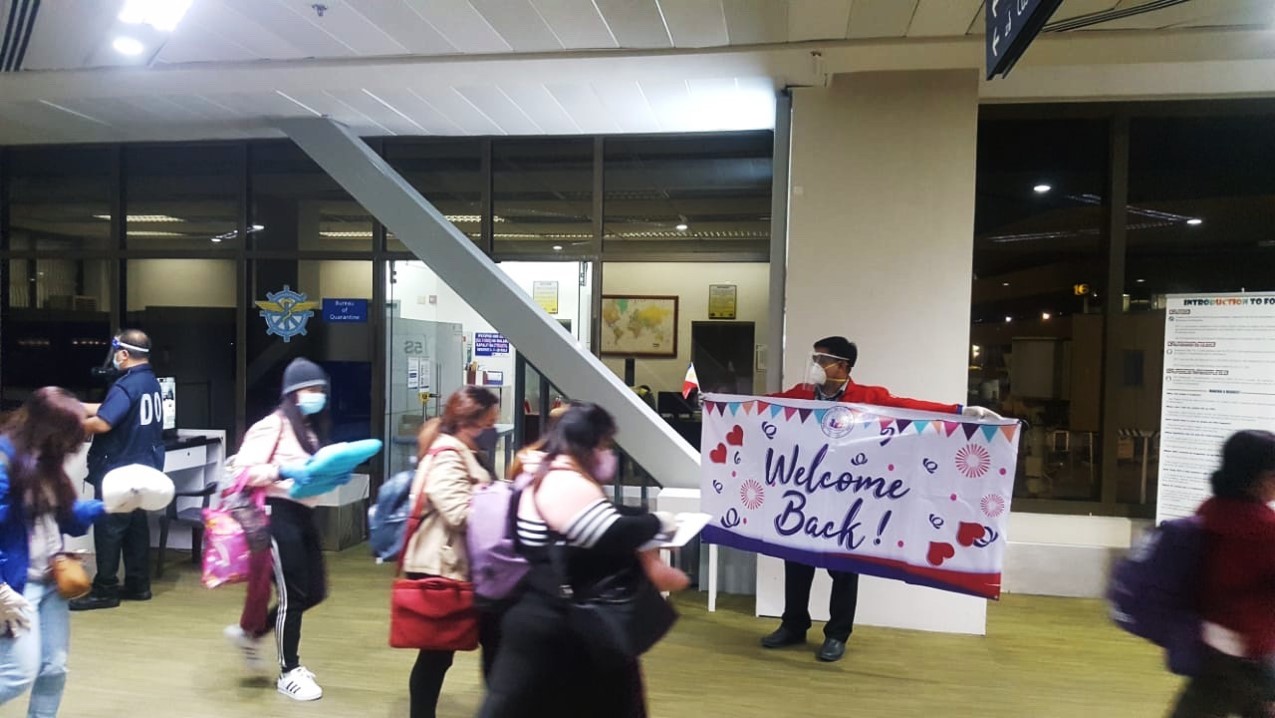 The Department of Foreign Affairs (DFA) continued its international repatriation efforts by welcoming home 60 Overseas Filipinos Workers via a Philippine Airlines flight from New Zealand on April 20, 2020.
As required by the Department of Health, the newly arrived Filipinos underwent health screening in addition to undergoing the mandatory 14-day quarantine that is in accordance with the protocols set forth by the Bureau of Quarantine. This is in line with the government's mission of facilitating the safe return of the country's overseas Filipinos all the while protecting the general public health.
The DFA, together with its Philippine embassies and consulates, continues to work with the various national agencies in assisting our Filipinos around the world in the midst of COVID-19 global pandemic.