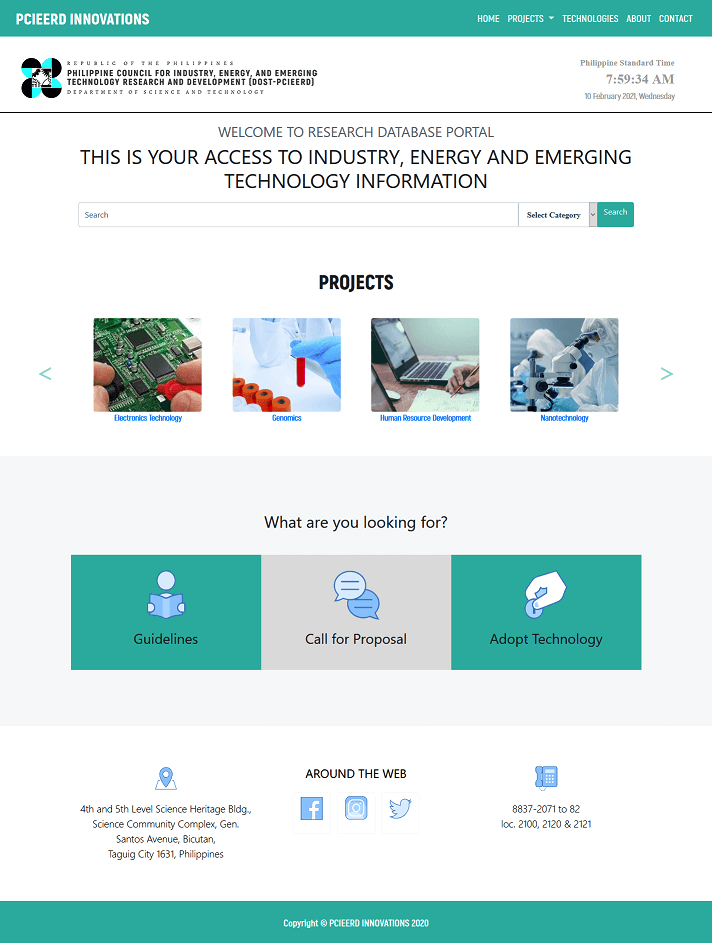 The Board of Investments (BOI) and the Philippine Council for Industry, Energy and Emerging Technologies of the Department of Science and Technology (DOST-PCIEERD) have put together a Compendium of select Filipino technologies that are ready for adoption and commercialization.
The Compendium, which soft launched recently (10 December 2020) at the DOST-PCIEERD's 10th anniversary, features locally developed technologies supported by the government thru DOST-PCIEERD and includes summary information about the technologies including its various applications, uses and development status.
The Compendium is accessible and ready for download through
http://projects.pcieerd.dost.gov.ph/. Visitors can also go to the BOI Website, click Compendium of Technologies under the Resources tab to be redirected to the compendium.
"The BOI is proud to partner with DOST-PCIEERD in doing this Compendium. This collaboration is a testament to our shared advocacy in pursuit of inclusive innovation that serves the needs of the people and ultimately, propels the economy towards sustained industrialization," BOI Executive Director for Industry Development Ma. Corazon Halili-Dichosa said.
The BOI is encouraging local industries to look through the Compendium for technologies that may suit their business needs, and to reach out to BOI and PCIEERD for their research and development needs.
"Through this Compendium, we renew our partnership with BOI and the industry in bringing more responsive and competitive scientific and technological innovations and improving the quality of life of all Filipinos" Dr. Enrico C. Paringit, PCIEERD Executive Director added.