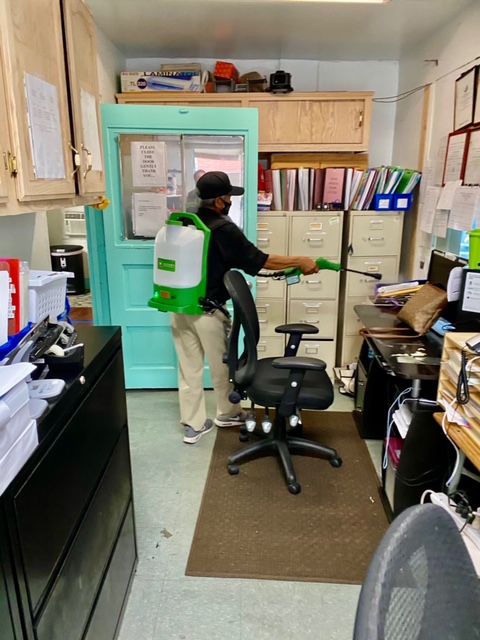 CerarMist brings to you the next generation of surface sanitizers and protectants which enables the public and private sector to respond to the unique set of challenges brought on by the COVID-19 pandemic.
Launched by R. Michael Buehler, a well-accomplished entrepreneur and the company's CEO, CerarMist is a long-term protectant solution that activates "SafeZones" where people can patronize, work, and live.
"Typical disinfectants 'chemically kill' germs using alcohols, bleaches, or acids that are toxic compounds which evaporate in mere seconds and lose their effectiveness rather quickly. Surfaces are immediately susceptible to being re-contaminated," explained Buehler.
"By contrast, CerarMist integrates nanotechnology allowing CerarMist to bond to the surface establishing a crystalline barrier that produces a long-term protection resulting in a continuous 'mechanical kill' of all bacteria. The treated surfaces prevent germs, bacteria, & viruses from attaching and reproducing for extended periods of time," added Buehler.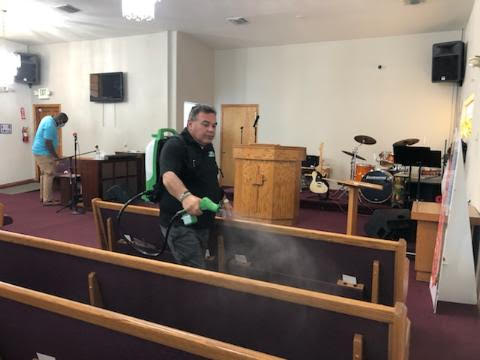 CerarMist was born out of a collaborative effort between material scientists, chemists, inventors, business experts, and industry specialists, formed to create an array of incredibly efficacious antimicrobial products that are an alternative to today's standard, chemical-heavy and toxic counterparts. CerarMist Solutions of America holds the exclusive rights to the formulas and is dedicated to delivering this powerful solution to help fight against COVID-19 and any future attacks through similar threats.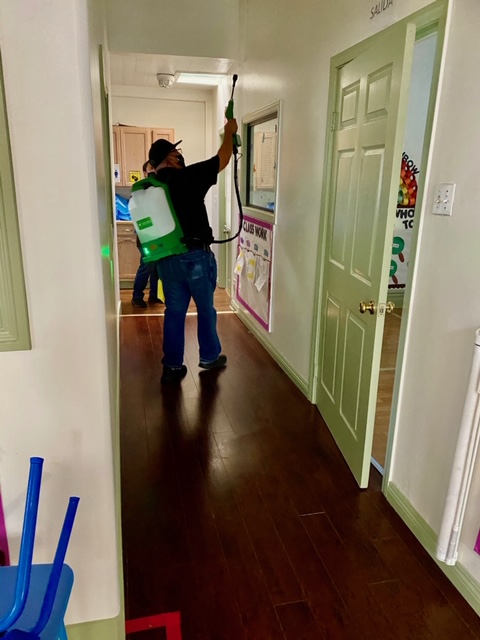 CerarMist Solutions aims to help companies maintain a safe environment for employees and customers with its antimicrobial product line, an array of highly effective antimicrobial products that are unlike anything currently available on the market.
CerarMist readily offers revolutionary sanitizers, disinfectants, and protectants which have been specially created to be safe for use on skin, fabrics, plants, and other inanimate surfaces, including food contact surfaces. These products are easy to use and leave no residue while remaining active and remain securely in place on surfaces for hours, days, or even weeks.
"Our mission is to inform individuals, business owners, and government agencies that there is a better way to clean, disinfect, and protect using CerarMist products and services," said Buehler.

CerarMist CEO R. Michael Buehler presents the SafeZones Certificate to Pastor Jock Lewis of the Christian Fellowship Missionary Baptist Church in Los Angeles, California.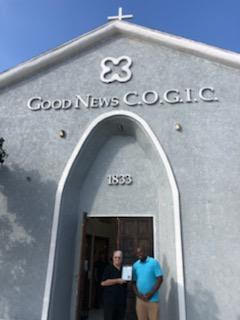 To create new sales channels for its non-toxic and eco-friendly surface protectants, CerarMist's distributors are establishing business-to-business and direct-to-consumer relationships in various industry sectors including hospitality, healthcare, transportation, recreation and sports, commercial, industrial, and retail spaces, public spaces, agriculture and households.
"It doesn't matter if you are maintaining a school, clinic, office, a retail or commercial space, or any other facility – in addition to regular cleaning protocols, disinfecting must now be an important part of the maintenance routine," highlighted Buehler.
"But chemical disinfecting alone only reduces the spread of germs throughout the facility temporarily. CerarMist's non-toxic approach provides long lasting protection over several weeks and even months. That's the confidence we provide across industry lines," he added.
—
Whether you're a business looking for the best disinfecting solutions or an aspiring entrepreneur looking to start your own business, visit CerarMist today at CerarMistOne.com and unlock the potential of CerarMist today!