Mondelēz International Holds Volunteer Activities for Adopted Schools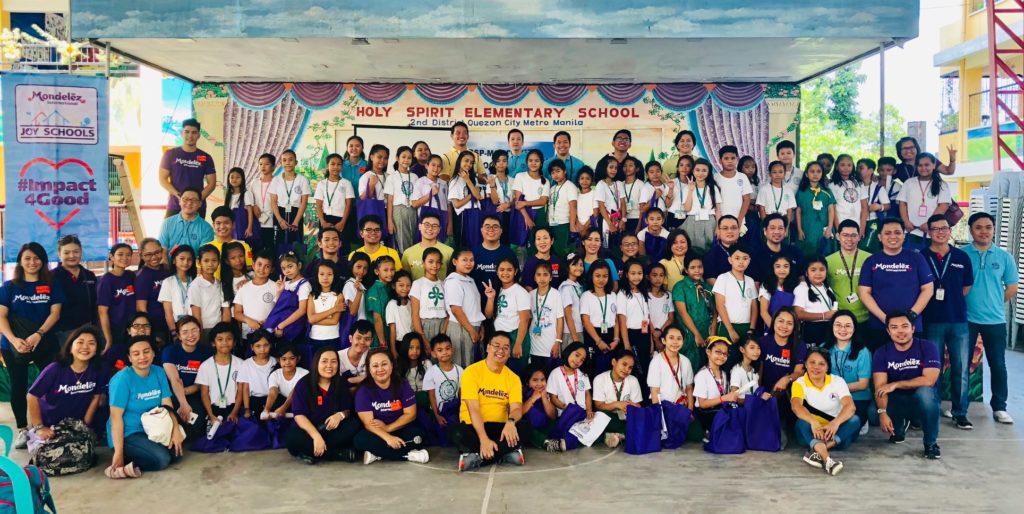 MANILA, Philippines. – Snacking Company Mondelēz International in the Philippines recently held simultaneous employee volunteer activities for its adopted public elementary schools in the Metro. Aided by its colorful mascot M Hero and supported by interactive lessons and games for students and parents alike, the aim of the event was to promote good nutrition in school and at home. Activities were held in currently adopted Joy Schools Rogelio Gatchalian Elementary School and Camp Claudio Elementary School both in Paranaque, and Holy Spirit Elementary School in Quezon City, and involved 150 Mondelēz International employee volunteers.
 Southeast Asia's M Hero Saves the Day!
The Joy Schools program is Mondelēz International's signature community program in its Southeast Asia (SEA) area. It aims to empower young children to take positive steps towards their overall well-being, focusing on nutrition education, physical activity and access to nutrient fresh foods. Across SEA the Company has invested close to US$ 1 million since 2013 in community partnerships to promote healthy lifestyles in five countries under its Joy Schools program. The Joy Schools program is being implemented by Mondelēz International sites in the Philippines, Thailand, Malaysia, Indonesia and Vietnam.
Leveraging on the strength of one goal, in the five countries where the Joy Schools is implemented, students benefit from enjoyable and educational activities led by Mondelēz International employee volunteers. The Joy Schools' official mascot M Hero, encourages the students in learning about how to take care of their health. In the Philippines, hundreds of students took part in storytelling, video showing and slogan-making contests which imparted important values such as having breakfast for energy and well-being, and eating the proper food to ensure complete nutrition.
Parents of the adopted Joy Schools were also invited for a day of learning about how to serve nutritious and delicious food in their homes. Cooking demonstrations, recipe samples and games were held to show that cooking delicious and nutritious food need not be time-consuming or expensive. In fact, recipes shared featured meals which could be prepared for P200.00 or less.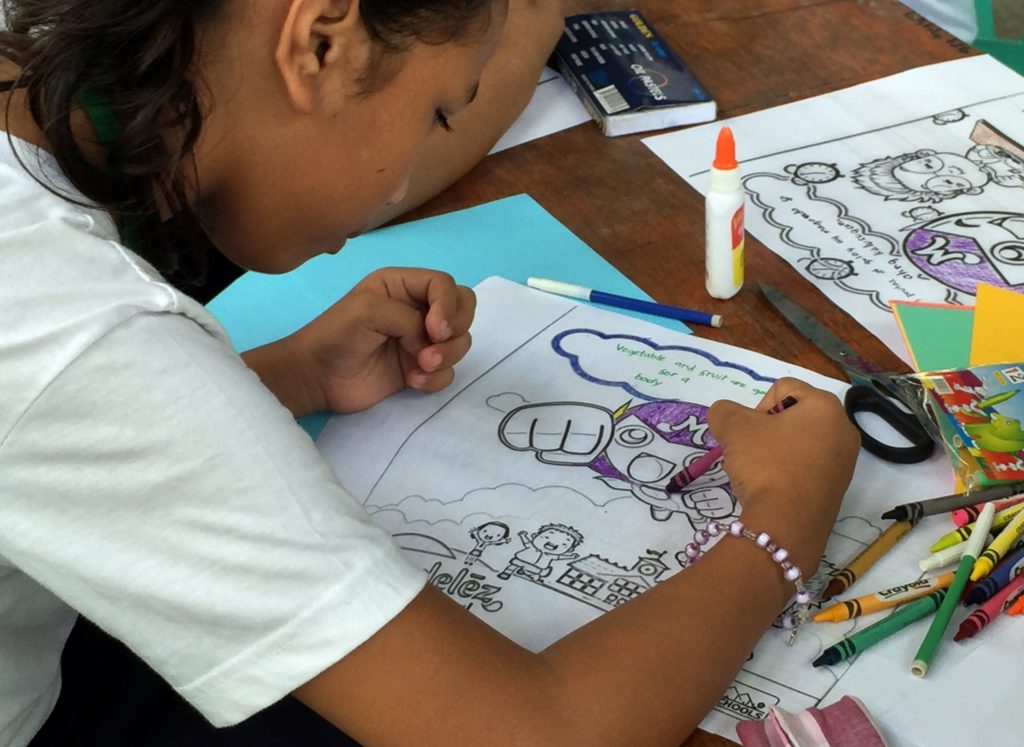 In schools the Joy Schools program has its own interventions to ensure students have access to fresh food. This year, in the three adopted Joy Schools in Metro Manila, 300 undernourished students are part of a 9-month daily feeding program to help improve their nutrition. These students receive everyday a hearty meal of rice, a viand with meat and vegetables and seasonal fruits.
The feeding program has proven effective in helping improve the nutrition of its beneficiaries. In school year 2017-2018, 88% of 400 students who benefitted from the Joy Schools' 9-month feeding program gained weight, while 80% saw an increase in height.
"We support the communities in which we operate and are focused on making a real difference to children through nutrition education and promoting their social and healthy development through play under our Joy Schools program," explains Shanahan Chua, Head of Corporate and Government Affairs of Mondelēz International in the Philippines. "It is our hope that children receive good nutrition at home and in school. In school, we have our feeding program and supplementary nutrition education lessons for the students. We likewise engage and dialogue with parents to help empower them to do the same at home. With this, children can benefit from the increased energy for learning and overall development which we know good nutrition can bring."