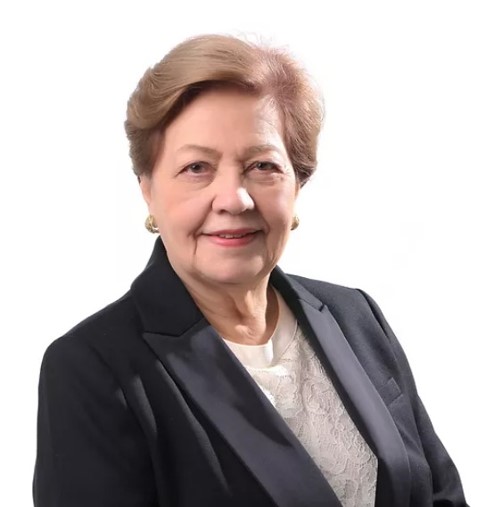 Philippine Expert-Candidate to the UN Committee on the Elimination of All Forms of Discrimination against Women (CEDAW) Ambassador Rosario G. Manalo was re-elected for another term beginning 01 January 2021 until 2024 during elections held on 09 November 2020 at the UN General Assembly Hall.
The elections were conducted during the 21st Meeting of States Parties to the Convention on the Elimination of All Forms of Discrimination against Women. Nineteen candidates vied for 11 vacant seats during a secret balloting held on 09 November.  The other successful candidates were those from The Netherlands, Bahamas, Nepal, Lithuania, Ghana, Australia, Mexico, Lebanon, France and China.  Some 188 States Parties cast their votes during the election.
One of the country's most seasoned diplomats, Ambassador Manalo has made important contributions to various international efforts for the advancement of regionalism, trade policy, gender and development, and culture and human rights. She is widely recognized as a champion of women's rights in the Philippines, in the region, especially through the Association of Southeast Asian Nations (ASEAN), and in the international community. Through the years of her service, she has acquired invaluable knowledge and vast expertise in various capacities both in ASEAN and the United Nations.
Ambassador Manalo's advocacies in her re-election include the continued promotion of women's rights, particularly in the fields of politics and decision-making, diplomacy and development, and including in the contexts of climate change, culture, way of life, and the rights of indigenous peoples.
"Ambassador Rosario Manalo's first-hand experience on the work of CEDAW and her steadfast advocacy for the promotion and protection of the rights and welfare of women and girls in the world have been her truly remarkable contributions, among others, to the international community," Ambassador Enrique A. Manalo, Permanent Representative of the Philippine Mission to the United Nations in New York, said.
The Committee on the Elimination of Discrimination against Women (CEDAW) is the body of independent experts that monitors implementation of the Convention on the Elimination of All Forms of Discrimination against Women. The Convention is the most important human rights treaty for women. Adopted by the UN in 1979, it has 189 states parties aimed at protecting and promoting the human rights of women under all circumstances. END
For more information, visit https://www.newyorkpm.dfa.gov.ph, 
https://www.un.int/philippines or https://www.facebook.com/PHMissionNY.