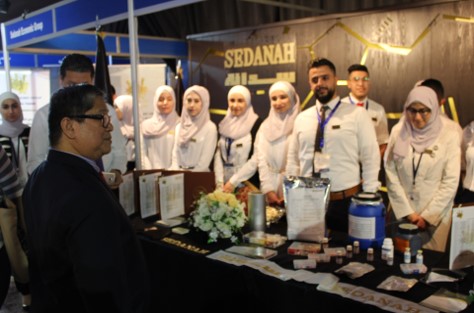 Damascus, Syria — Upon the invitation of the Ministry of Higher Education, Philippine Embassy in Damascus Charge d' Affaires (CDA), e.p. and Consul General Alex V. Lamadrid attended the 16th Scientific Conference for Medical Care on June 26, 2019 at Dama Rose Hotel, Damascus, Syria.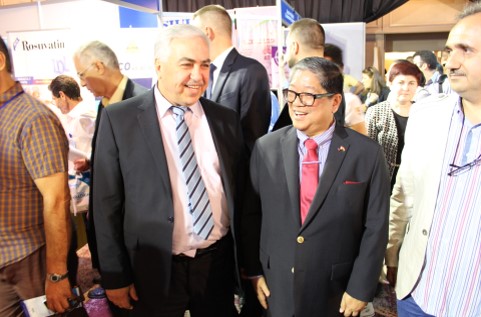 Damascus University president Maher Kabakibi, former Prime Minister Dr. Wael Al- Halaki, and Al Mouwasat Public Hospital director Dr. Issam Alamine.
In his keynote address, Dr. Kabakibi emphasized that Syria continues to provide free education and free medical services, adding that Syrian teaching hospitals provided over 2.5 million medical services in the first quarter of 2019 alone. He also announced future projects of Damascus University, such as the opening of a new and advanced ophthalmology and eye surgery facility with the aid of the Syrian government and international entities.
The conference likewise featured exhibitions of pharmaceutical and medical equipment companies.
—
For more information, visit https://www.damascuspe.dfa.gov.ph or
https://www.facebook.com/PHinSyria.