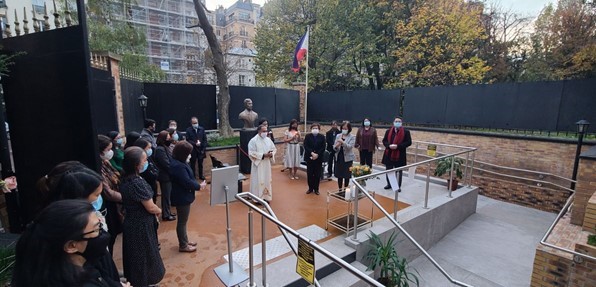 Philippine Ambassador to France Ma. Theresa P. Lazaro led the inauguration of the newly renovated consular office of the Philippine Embassy in Paris on 13 November 2020. Philippine Chaplain in Paris, Father Leo Balaguer also graced the event for the office blessing.
Ambassador Lazaro recounted that "the first renovation was undertaken last year to provide the public with better facilities, including better wash rooms and structures to aid our clients who were mothers of small children and persons with disabilities. It was our intention to formally inaugurate the area earlier this year but, the COVID-19 pandemic lockdown had eventually been imposed in France. Then the storm hit."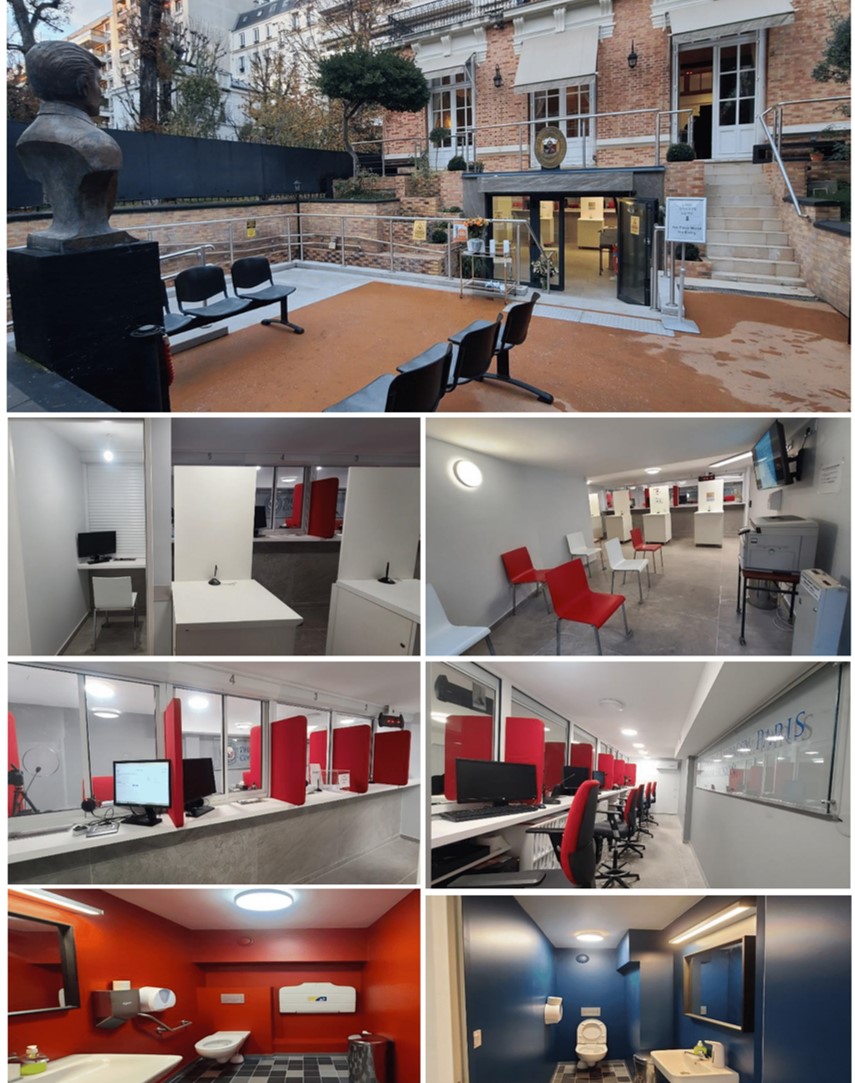 "I just want our kababayans to know that the renovations were undertaken primarily with them in mind. We hope to welcome more of them when this pandemic is over", the Ambassador emphasized.
—
For more information, visit  https://www.parispe.dfa.gov.ph, http://www.facebook.com/PHinFrance or https://twitter.com/PHinFrance.