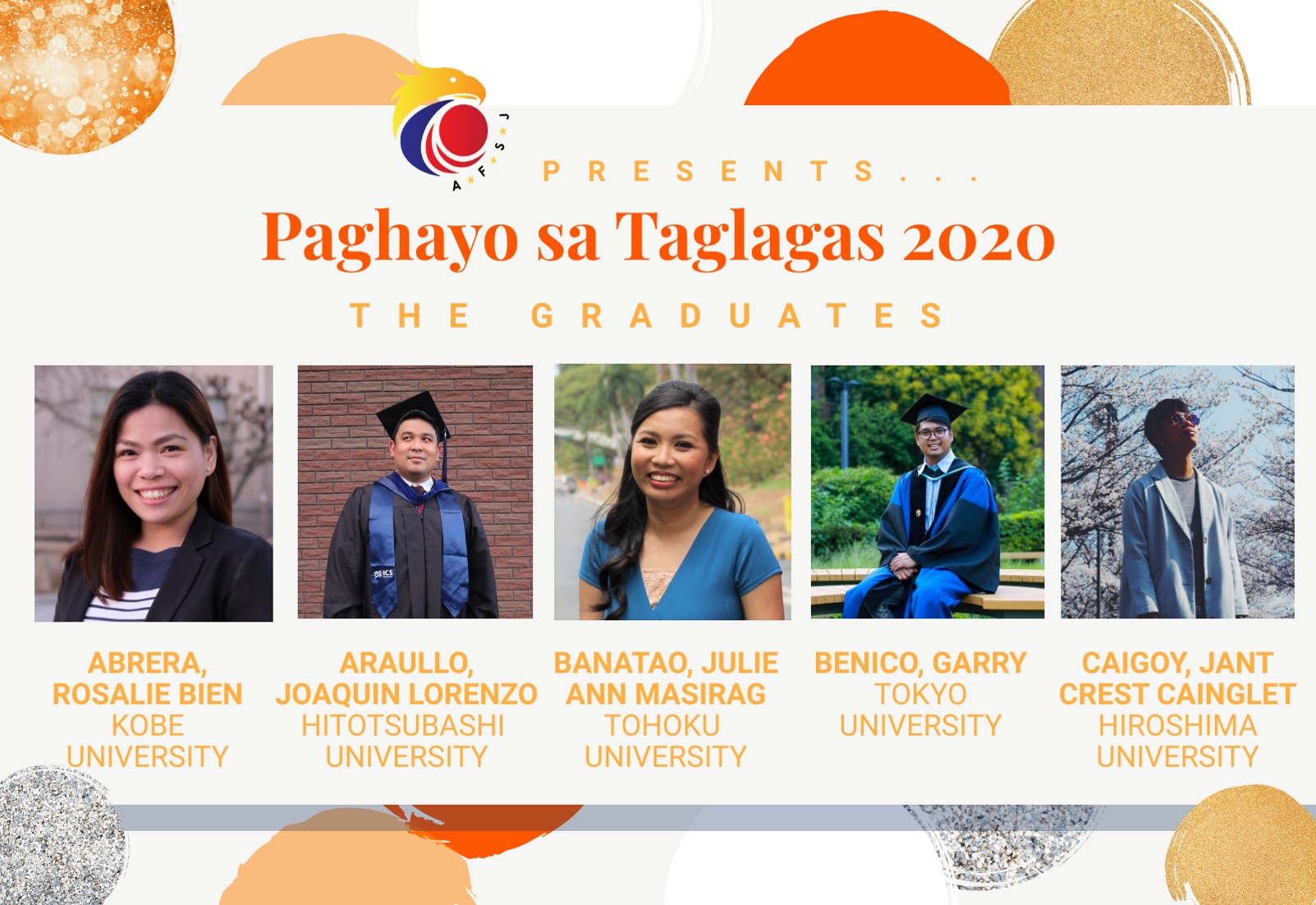 The Philippine Embassy in Tokyo congratulates 35 Filipino students in Japan graduating this fall 2020.  These students were recognized by the Association of Filipino Students in Japan (AFSJ) through their "Paghayo sa Taglagas 2020" Program.
AFSJ's "Paghayo" program is an opportunity to acknowledge the achievements of graduating Filipino students in Japan. This current batch of graduates includes one undergraduate student, 22 Master's students, and 12 Doctoral students.  Their degrees cover various fields of study including Engineering, Business Administration, Biology, International Studies, Philosophy, Public Policy, Arts and Sciences.
The 35 Filipino students in Japan in AFSJ's "Paghayo sa Taglagas 2020" Program who graduated this Fall 2020 are shown below.
Ms. Kathryn Lizbeth L. Siongco, Doctor of Philosophy in Medical Science from Tokyo Medical and Dental University, delivered a message on behalf of the graduates.  She acknowledged that "to transition is to begin with an ending and end with a new beginning, and to belong to the highest echelons of academic excellence serves as a gateway for us to competently serve our home country, the Philippines, and the international community as well."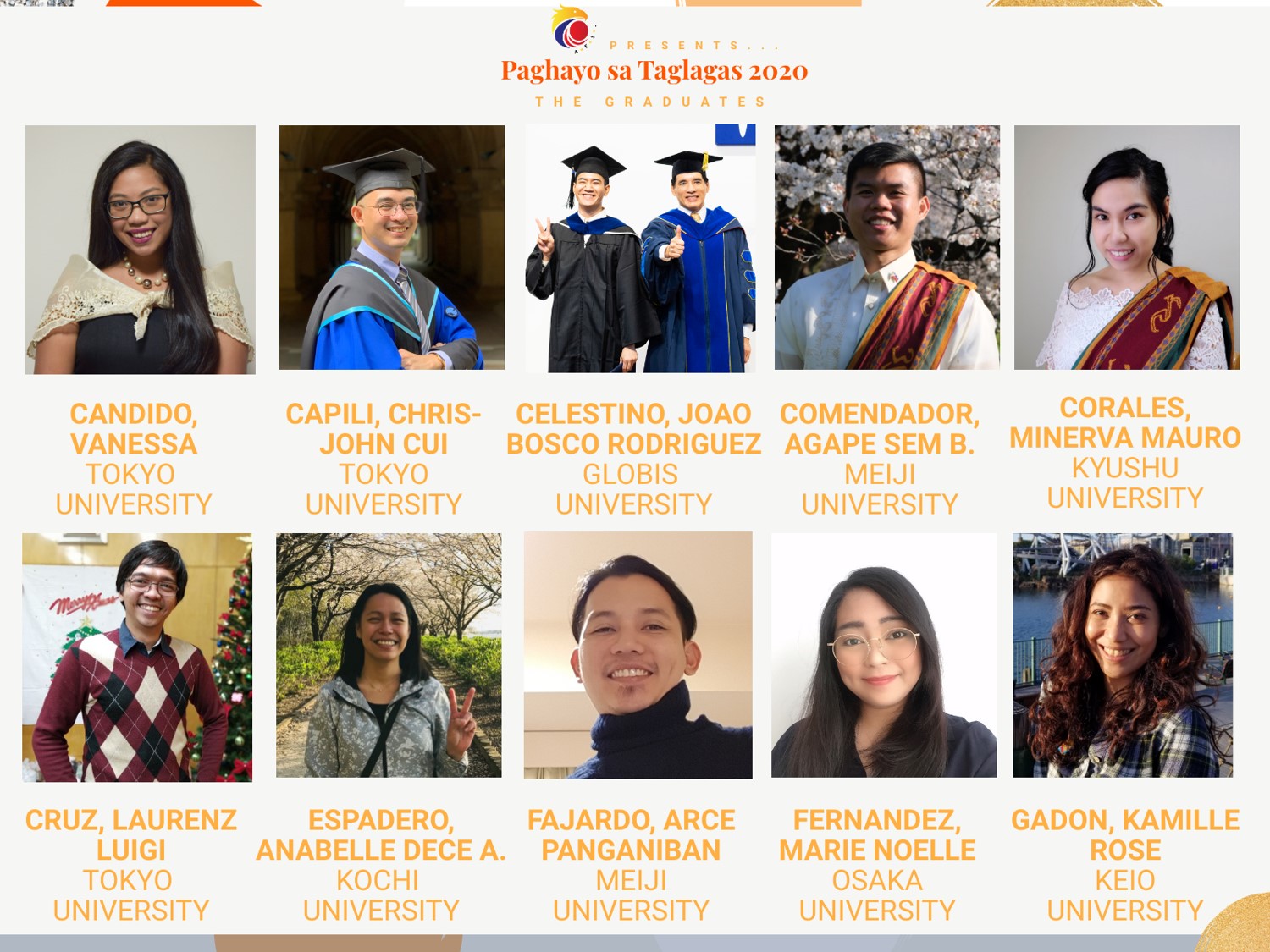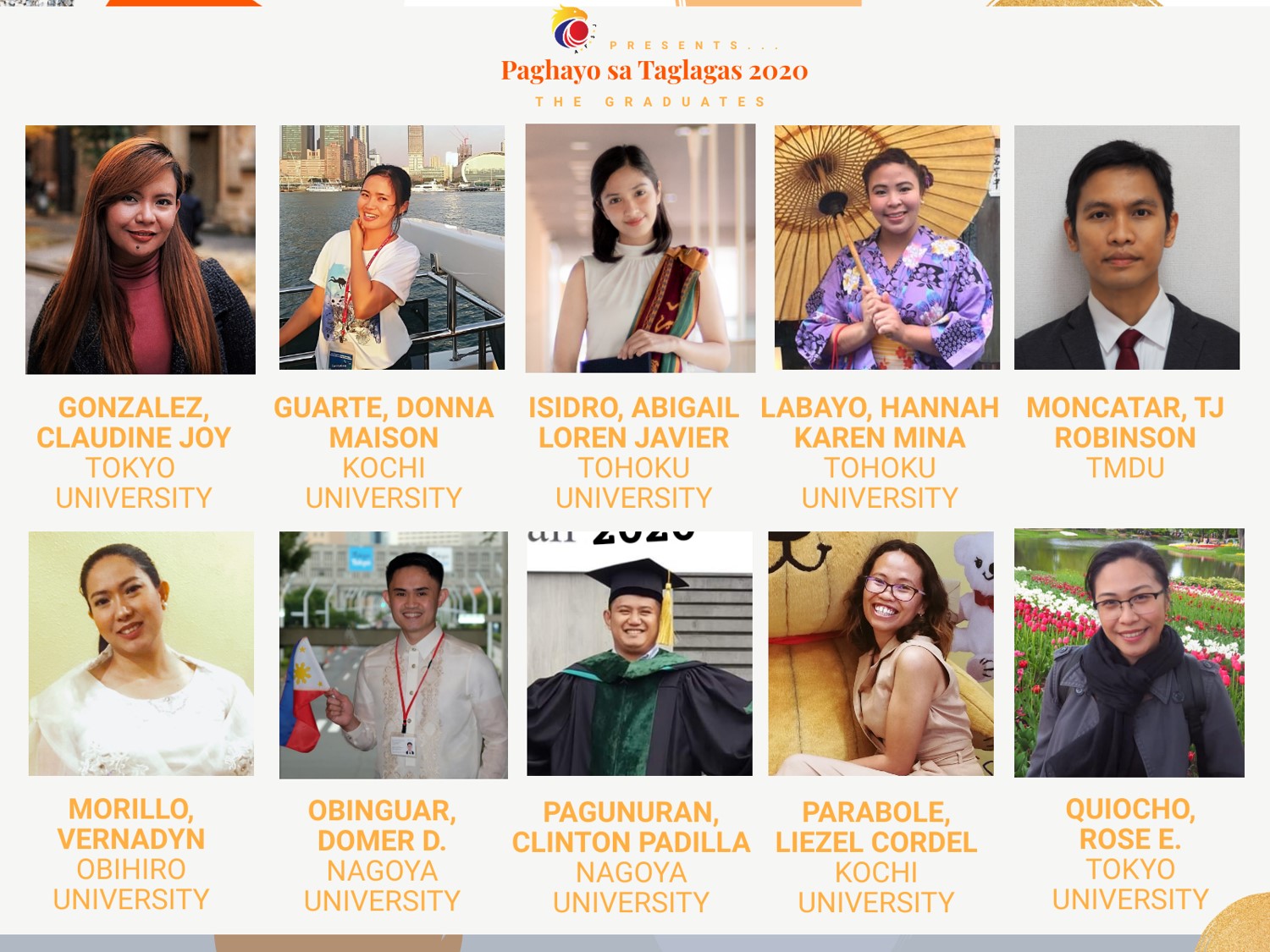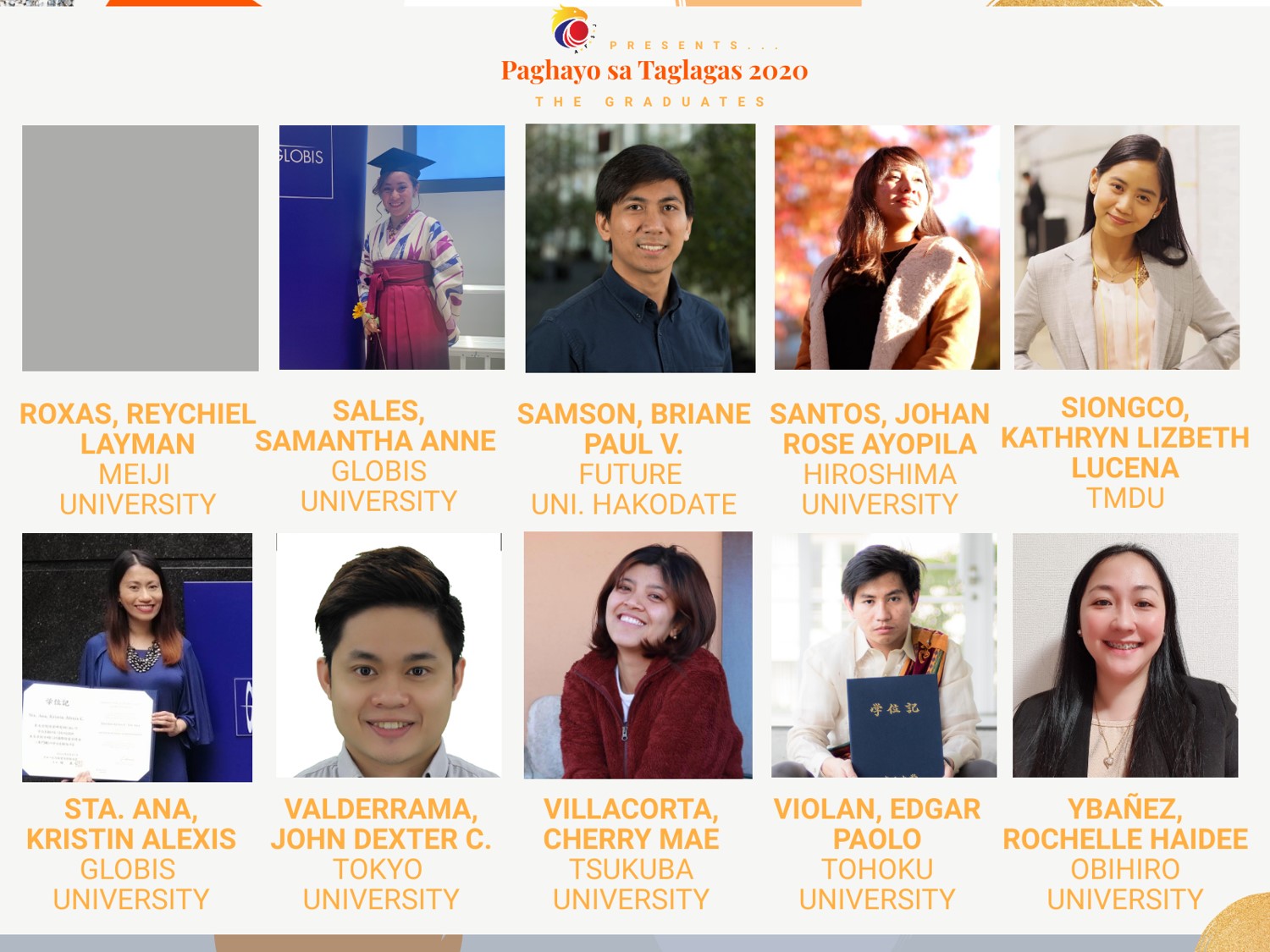 AFSJ also received a message to the graduating students from Professor Keiko Nakamura, Chair of the Department of Global Health Entrepreneurship of the Tokyo Medical and Dental University.  As she recalled her visits to the Philippines for her work, Professor Nakamura stated that "I have had the great pleasure of working with many excellent Filipino friends, having excellent Filipino students in my own courses and in my programs, and enjoying Filipino music, dance, and diversity in culture. These things have changed me for the better and, I hope, that I have had at least a small impact on your students and your nation."
Philippine Ambassador to Japan Jose C. Laurel V, also gave a message to greet the "Fall 2020" graduates. The Ambassador mentioned the great challenges this current batch of graduates faced in their research and lessons under the "new normal" brought about by the COVID-19 pandemic.  Their dedication, diligence and hard work in order to finish their studies in Japan under such conditions are truly commendable.  Ambassador Laurel also stated his hope that as the students go back home, they will share the best practices and newfound knowledge learned in Japan with our kababayans in the Philippines. Their stories and experiences can inspire other students to follow their dreams. The Ambassador also reminded the new graduates that the education they gained will equip them as they start or continue to practice their profession and at the same time contribute to the development of the Philippines.
—
For more information, visit https://www.tokyo.philembassy.net or
https://www.tokyope.dfa.gov.ph, or https://www.facebook.com/PHLinJapan.