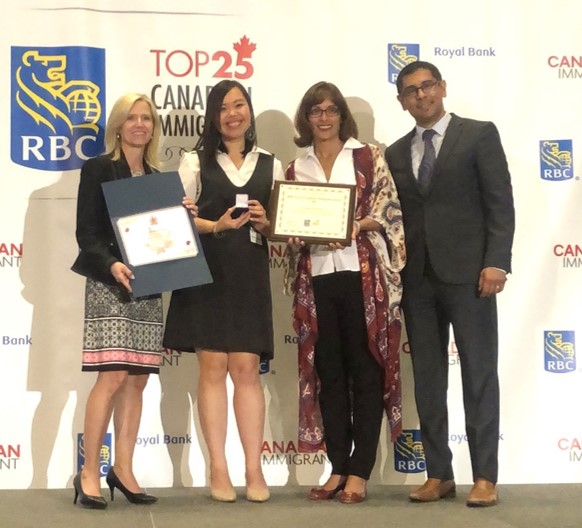 Toronto, Canada — Cambio & Co. founder Gelaine Santiago has been named one of Canadian Immigrant Magazine's RBC Top 25 Canadian Immigrants of 2019. She received the esteemed award at the Toronto ceremony on June 25, 2019 at One King West Hotel.
The RBC Top 25 Canadian Immigrant Awards is a people's choice awards program that recognizes inspirational immigrants who have made a positive impact on their communities since arriving in Canada.
As the first Canadian national award program, the RBC Top 25 Canadian Immigrant Awards recognize the achievements of all immigrants including community advocates, volunteers, successful entrepreneurs, cultural icons.
"These awards not only showcase the richness and diversity that newcomers add to the fabric  of our communities but also the important role they play in making Canada the success it is today and will continue to do so in the future," said Ivy Chiu, Senior Director, Newcomer Strategy, RBC.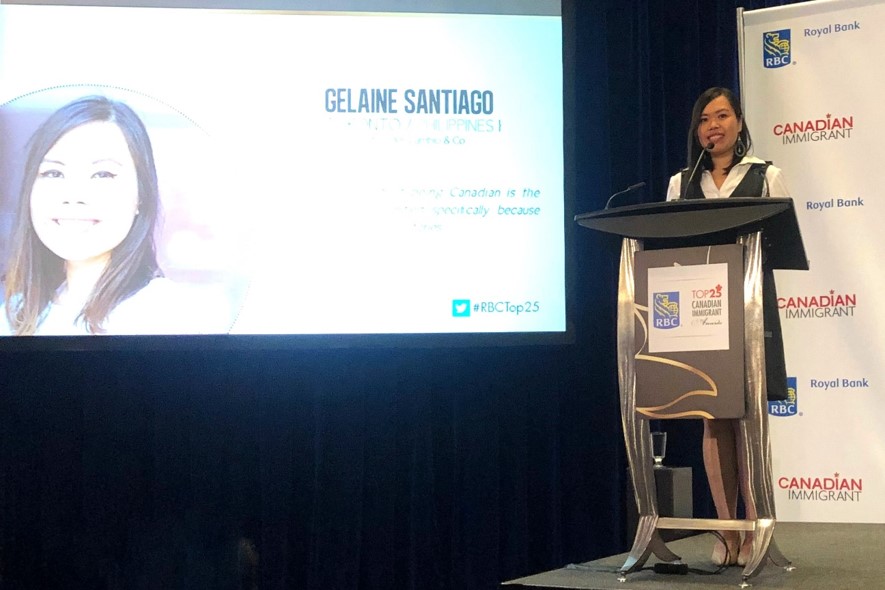 Ms. Santiago was born in Bulacan, Philippines and moved to Toronto, Canada when she was three years old. In 2015, the Filipina and her partner Jérôme Gagnon-Voyer founded Cambio & Co., an ethical retailer that specializes in conscious fashion designed and handcrafted in the Philippines by talented Filipino artisans.
Their aim is threefold: to connect Filipino entrepreneurs  and artisans to the global market, to give consumers the opportunity to make an impact through their purchases, and to create a space for Filipinos in the diaspora to reconnect with their roots by learning about Filipino traditions and history through contemporary, ethical fashion.
Since then, Cambio & Co. has grown to include 2000 customers in the United States, Canada, and internationally with 10,000 social advocates across the world. They work to amplify the work of 12 partners in the Philippines across Luzon, Visayas and Mindanao.
"I'm thankful to receive this award, not only on behalf of my parents who made the courageous decision to pursue a life in Canada, but also on behalf of the larger Filipino community," says Ms. Santiago. "With Canada's first ever Filipino Heritage Month, I'm proud to be one of the many Filipinos who are sharing our heritage and culture loudly, fiercely, and unapologetically."
—
For more information, visit https://www.torontopcg.dfa.gov.ph, 
https://www.philcongen-toronto.com or https://www.facebook.com/PHinToronto/.