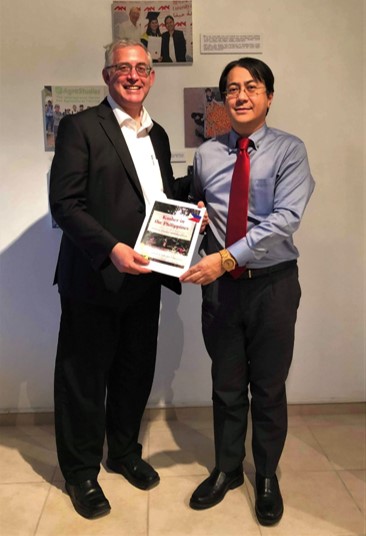 Tel Aviv, Israel, 31 January 2019 – Ambassador to Israel Neal Imperial met with PS Kosher Food Works Inc. Director Rabbi Joel Weinberger to discuss the increasing numbers of Kosher-certified Philippine products and the vast export opportunities that await them in the US$12.5 billion* Kosher market worldwide on 21 January 2019.
Rabbi Weinberger presented a directory of around 160 Kosher-certified Philippine food companies, which can be exported to Israel. The products include frozen fish and other seafood, coconut products, fruit and vegetable chips, corn flakes, carrageenan, canned tuna, juices, sugar, among others.
"I believe that there is great potential to export more Philippine Kosher-certified products to Israel. We are happy to note that more and more export-oriented Philippine companies are becoming aware of the value of Kosher certification and the untapped market for their products," said Rabbi Weinberger.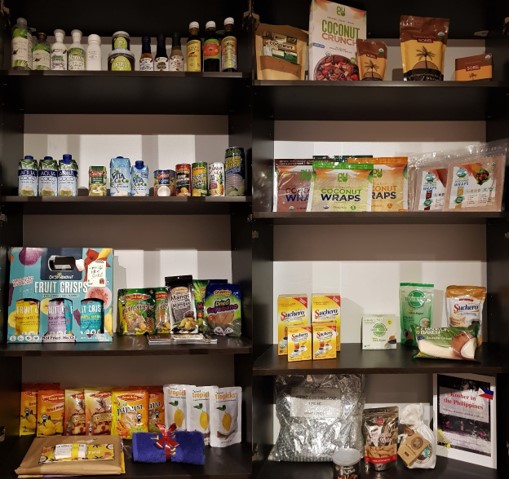 "We welcome the growing maturity and sophistication of Philippine food manufacturers in seeking out new markets in the Middle East, Europe and the US, where Kosher food is equated with healthy food. The growing list of companies is also an indication of their readiness to comply with required certifications to enter Israel's mainstream market," remarked Ambassador Imperial.
Philippine Kosher-certified food companies will participate in the 2019 International Food Exhibition (IFEX) which will be held on 24 – 26 May 2019 at the World Trade Center in Manila.
Israeli food importers will have the opportunity to learn more about Kosher-certified products and engage with Philippine exporters in the biggest annual exhibition of various Philippine food exporters.
–
For more information, visit www.telavivpe.dfa.gov.ph, www.philippine-embassy.org.ilor https://www.facebook.com/PHinIsrael.