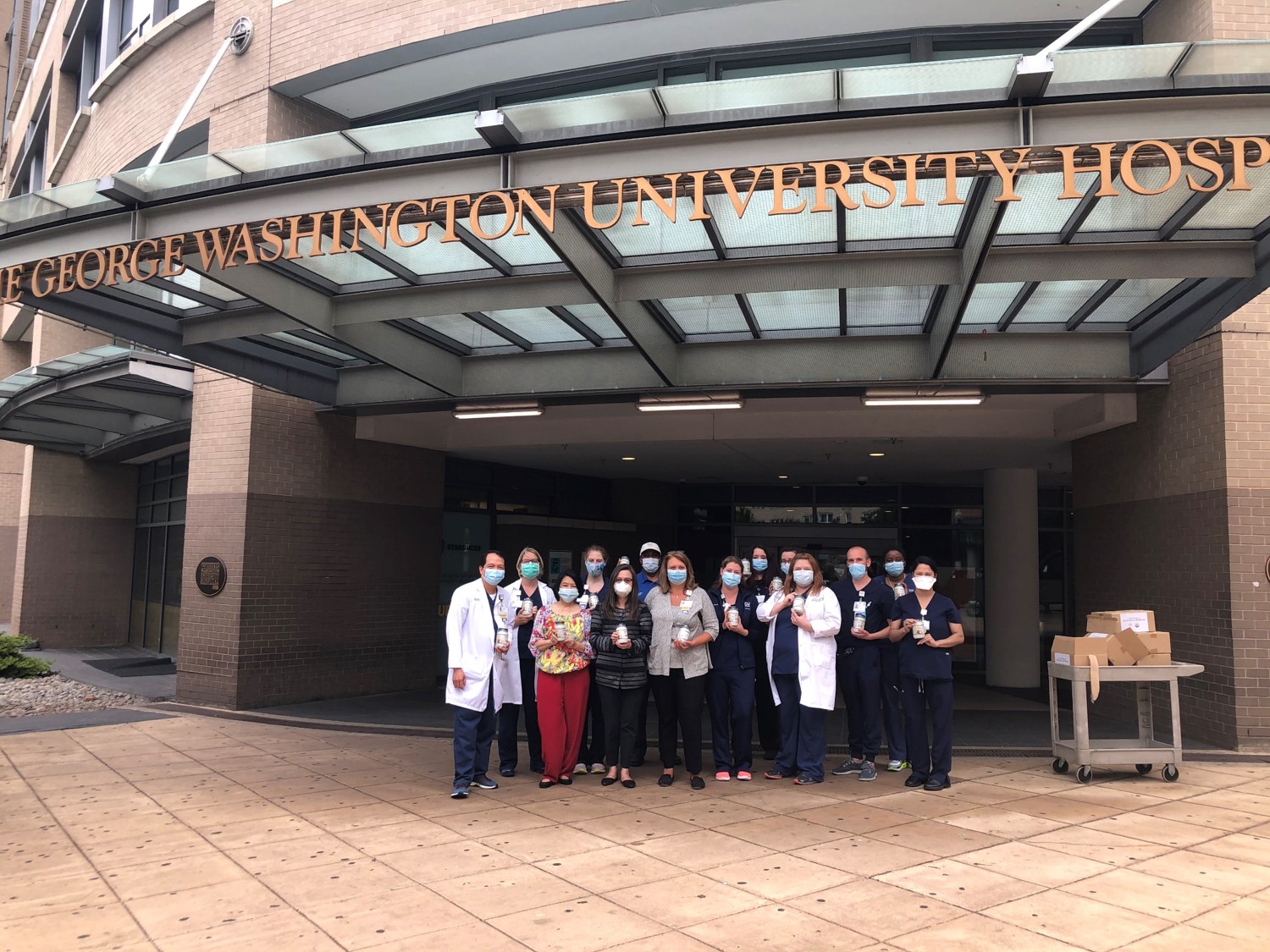 The Philippine Embassy in Washington, through the Office of the Agriculture Attaché, dropped off Trader Joe's Organic virgin coconut oil (VCO) sourced from the Philippines to frontliners of the George Washington University (GW) Hospital on 17 July 2020.
Philippine Agriculture Attaché to the United States Dr. Josyline Javelosa said that she was pleased to likewise extend these VCO gifts to GW Hospital frontliners in response to the request of Ms. Carmen Stull, Chair of the Women's Board of the GW Hospital. Last month, pint jars of VCO were provided as tokens of appreciation to some frontliners in Virginia on the occasion of National Coconut Day (celebrated every June 26 in the United States) to help raise awareness of the many uses and benefits of coconut products.
The Philippines is one of the top coconut-producing countries in the world and VCO is one of the country's many coconut products. VCO can be used as moisturizer and help protect the skin from viruses and bacteria. It can also be added to coffee for added energy and flavor. VCO can also be used for oil pulling, an oral health routine that involves swishing oil around the mouth in a similar way to mouthwash. Since VCO heats well to high temperatures, it is also suitable for cooking.
Ms. Stull said GWU hospital frontliners may find the VCO useful and appreciated the modest gesture of the Philippine Embassy for the work they do amid the COVID-19 pandemic.
The mission of the GW Hospital Women's Board is to further the charitable purposes of GW Hospital, its constituents, and the local community in the area of health care, education, healthcare advancement initiatives, patient advocacy, healthcare awareness promotion and medical research. GW Hospital is located in Washington, D.C., about a mile away from the Philippine Embassy.
—
For more information, visit https://www.washingtonpe.dfa.gov.ph, 
www.philippineembassy-usa.org, https://www.facebook.com/PHinUSA or
https://www.twitter.com/philippinesusa.