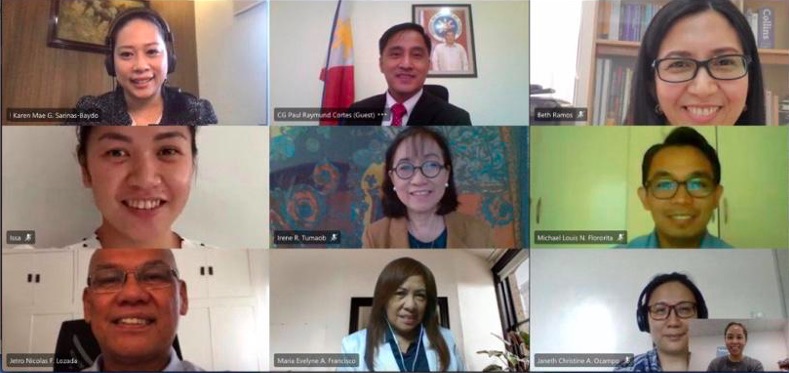 Officials of the Tourism Infrastructure and Enterprise Zone Authority (TIEZA), headed by its Assistant Chief Operating Officer Jetro Lozada, made a virtual courtesy call on Philippine Consul General in Dubai Paul Raymund Cortes on 21 October 2020.
During the call, the said officials exchanged views on the current landscape of the tourism industry in the United Arab Emirates (UAE) and the Philippines, as well as prospects of travel and tourism investment in both countries in light of the ongoing global pandemic.
Both the Consulate General and TIEZA officials expressed optimism about the tourism industry's revival after the pandemic. They noted how the Philippines in particular will continue to be one of the top destination choices of foreign tourists considering its natural wonders, not to mention, its rich culture and the warmth of its people.
The courtesy call was in line with TIEZA's participation in this year's Annual Investment Meeting (AIM). Due to current constraints in international travel, Dubai decided to hold the yearly event virtually. This is the third time that the Authority participated in the UAE-organized global investment meeting.
—
For more information, visit https://www.dubaipcg.dfa.gov.ph or
https://www.facebook.com/PHinDubai or the Consul General's FB page @phcongendubaipaulcortes.