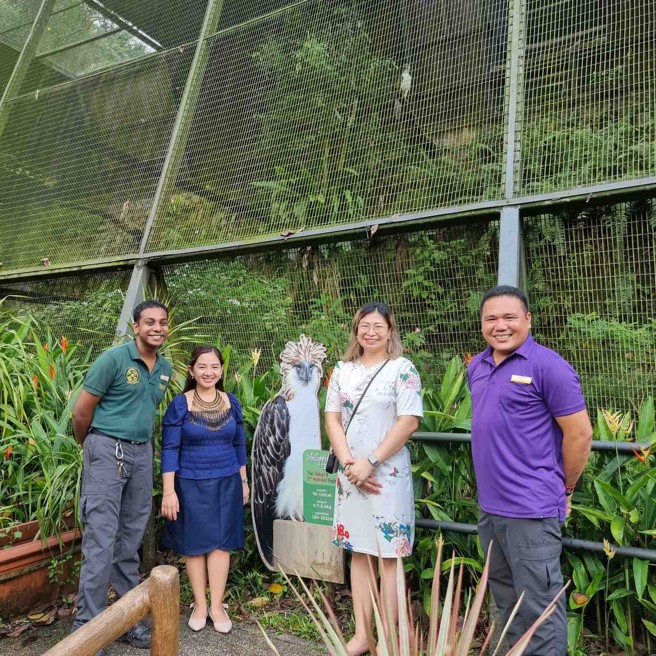 The Philippine Embassy in Singapore, through its Cultural Section, held activities in celebration of the Philippine Eagle Week (PEW),  with the theme, "Kapayapaan at Kalayaan: Ang Agila at Mamamayan, May Kaugnayan",  in partnership with the Department of Environment and Natural Resources (DENR), Philippine Eagle Foundation (PEF), and Jurong Bird Park (JBP) in Singapore.
In 2019, as part of the Golden Jubilee celebration of the establishment of Philippines-Singapore bilateral relations, Singapore's JBP welcomed a pair of  critically endangered Philippine Eagles, Sambisig and Geothermica, the first and only Philippine Eagles to be housed outside the Philippines as part of a recovery plan. The birds are in Singapore under a 10-year renewable conservation breeding loan agreement signed between the DENR and the Mandai Wildlife Group. Any future offspring of the eagles will be returned to the Philippines to contribute to the sustainability of the species' population under human care.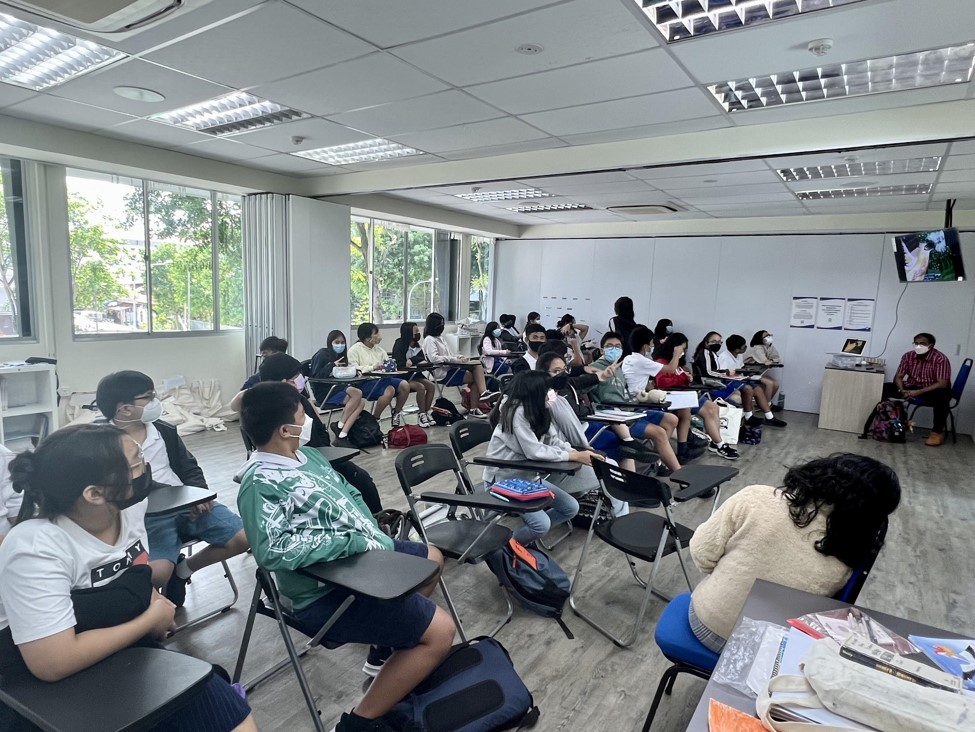 During the PEW, JBP shared information and fun facts about the Philippine eagle to raise awareness about their plight in the wild. The Philippine Embassy in Singapore also shared in its official social media accounts Mandai Wildlife Group's Instagram stories which featured the updated situation and daily lives of the pair of eagles.
As a culminating event for the PEW, the Philippine Embassy partnered with HFSE International School for a hybrid interactive storytelling activity, entitled "Fly Malaya, Fly", prepared by the DENR-Biodiversity Management Bureau (BMB) as part of DENR's conservation efforts to instill awareness and appreciation of the Philippine eagle, on 01 July 2022. Primary and Secondary School students joined the activity which included a video on the release of Philippine eagle, Salagbanog, on 13 June 2022, into the wild after undergoing an 18-month rehabilitation program.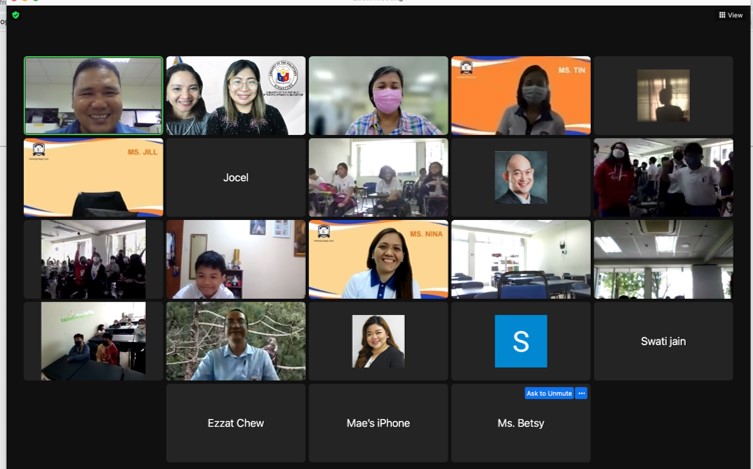 Mr. Jayson Ibañez of the PEF talked about the important role of indigenous people and forest guards as eyes and ears of the forest. Mr. Elden Gabayoyo, Mandai Wildlife Group Animal Care Manager, gave a brief update on Sam and Geo and invited the students to visit the pair at Asia's largest bird park. DENR-BMB will also be donating to HFSE coloring books on the Philippine eagle.
The PEW is celebrated every June 4-10 of each year by virtue of Presidential Proclamation No. 79, series of 1999.
—
For more information, visit https://www.singaporepe.dfa.gov.ph, https://www.philippine-embassy.org.sg, https://www.facebook.com/PHinSingapore or https://www.instagram.com/phinsingapore/.