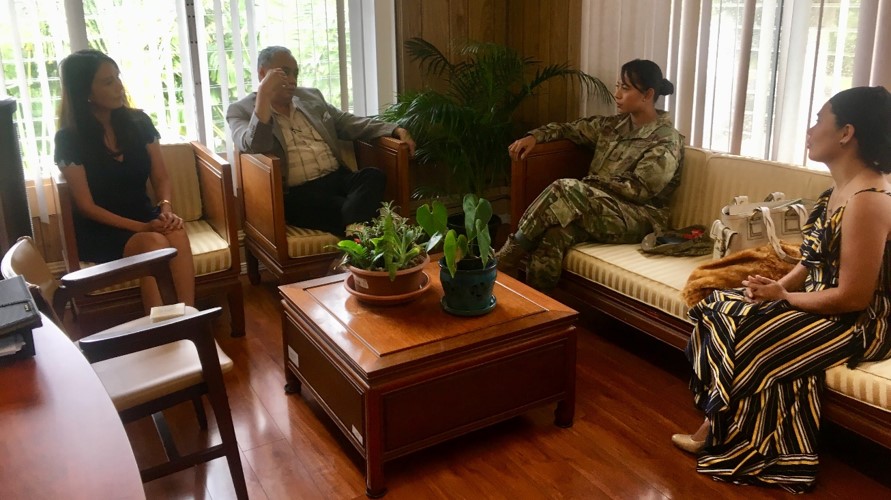 HONOLULU 08 January 2019 – The Philippine Consulate General in Honolulu arranged a meeting with the Hawaii-based alumni of the Filipino Young Leaders Program (FYLPRO) on 12 December 2018.
During the meeting, Consul General Joselito A. Jimeno, Deputy Consul General Angelica Escalona, Vice Consul Andrea Christina Caymo and former FYLPRO delegates Elizabeth Obod Frilles and Major Charlynne Mae McGinnis brainstormed about programs that will help empower the young Filipinos in Hawaii.
Ms. Frilles and Major McGinnis also shared about their experience and insights gained from their participation in the program.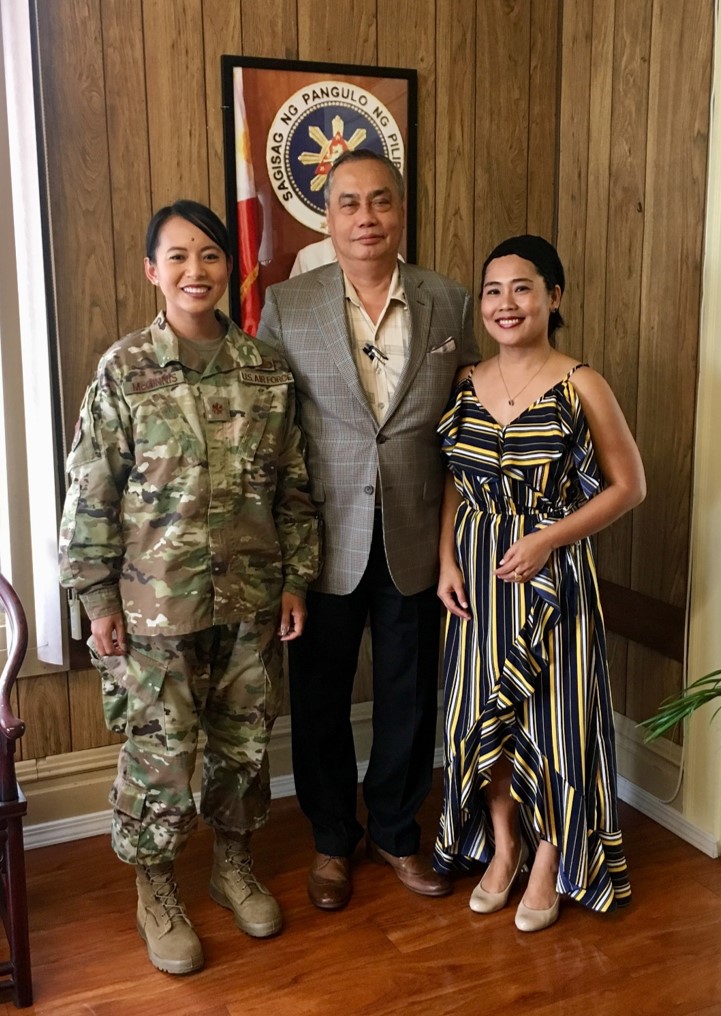 As a result of the meeting, the Consulate General will spearhead the creation of a Young Filipino Network in Hawaii, which will be launched in January 2019 with the assistance of the FYLPRO alumni.
FYLPRO was established in 2012 in cooperation with the Ayala Foundation Inc. to identify ten outstanding young professionals from the Filipino Communities across the United States, and provide them with invaluable community, business and government exposure with the hopes that they can lead positive change in their communities in the U.S.
In the last seven years, Hawaii has produced eight participants to the FYLPRO, including Kit Zulueta (2012), Randy Cortez (2013), Mike Dahilig (2014), Ty Cullen (2015), Brandon dela Cruz (2016), Ms. Frilles (2016), Tyler Dos Santos-Tam (2017), and Major McGinnis (2018).
The Consulate General will continue to engage the second- and third-generation Filipinos in Hawaii in developing a more cohesive and empowered Filipino Community under its jurisdiction.
–
For more information, visit www.honolulupcg.dfa.gov.ph, www.philippineshonolulu.org or https://www.facebook.com/PHinHonolulu.