The Philippine Consulate General in Dubai recognized outstanding Filipino expats in Dubai and the Northern Emirates in this year's edition of the Dakilang Bayani Awards. The awarding ceremony was held at the Consulate on 11 June 2021. The event is in line with the Consulate's celebration of the 123rd Anniversary of Philippine Independence in honor of modern day heroes.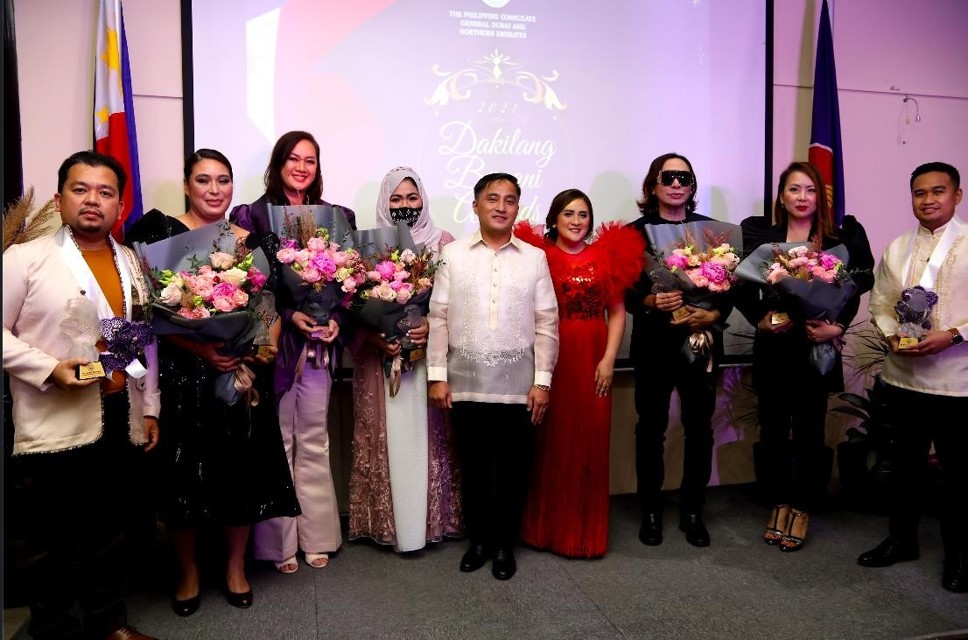 The title Dakilang Bayani (Noble Hero) is the highest award conferred by the Office of the Consul General to an overseas Filipino. The award is in recognition, not only of the talents, abilities and achievements, but most notably, the selfless service to the community of the awardees.
After a rigorous selection process, the following Filipinos were identified as the seven new modern day heroes title: (1) Dr. Mary Jane Alvero, a multi-awarded global business leader and CEO who actively helps her fellow Filipinos in various platforms; (2) Ms. Lalaine Chu-Benitez, an advocate of championing world-class Filipinos; (3) Mr. Michael Cinco, an internationally acclaimed designer who brought pride, glory and honor to the Philippines; (4) Ms. Josie Conlu, a community champion known for showcasing successful Filipinos in various social media platforms and helping distressed Filipinos; (5) Ms. Fevie Laurilla, known for her volunteer work including the empowerment of women, holding financial literacy and mental health seminars; (6) Mr. Ace Lester Quijada, an active community leader who constantly assists the community; and (7) Mr. Angel Tesorero, a multi-awarded veteran journalist known for chronicling developments in the Filipino community.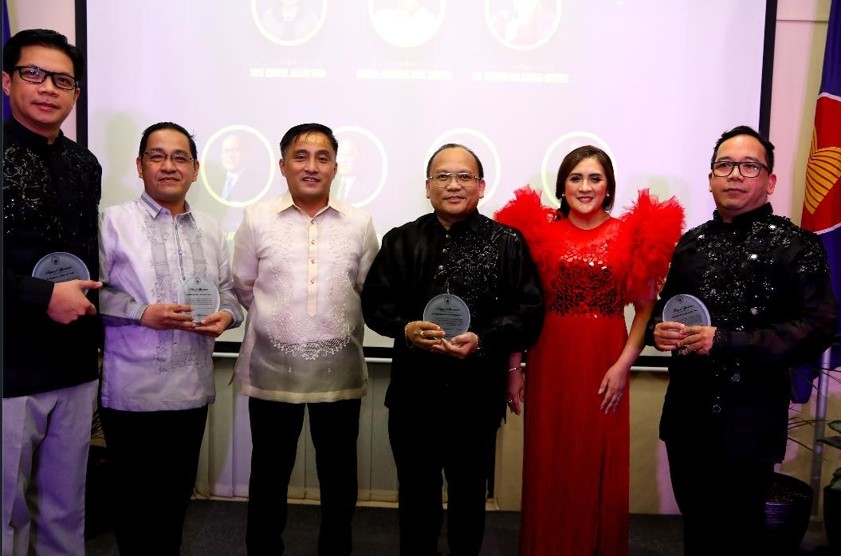 The selection was based on the nominations submitted by the Filipino Community which identified the awardees' achievements and contributions to society. Due to the high number of nominations received this year, the screening committee decided to also recognize five deserving finalists for their equally notable good works to the community. They are Ms. Emelina Parcia, Mr. Francisco Boton, Mr. Ion Gonzaga, Ms. Lou Parroco, and Mr. Richard Zulueta.
Awardees and finalists each received trophies and plaques of appreciation.
Aside from the awarding ceremony, another highlight of the celebration was a tribute prepared by the Filipino community to Consul General Paul Raymund P. Cortes in honor of his meritorious service and achievements during his tour of duty in Dubai and the Northern Emirates.
Awardees and attendees of the event were serenaded by the Consulate's very own Ms. Larisse Isabel Lausingco, and the Consul General himself.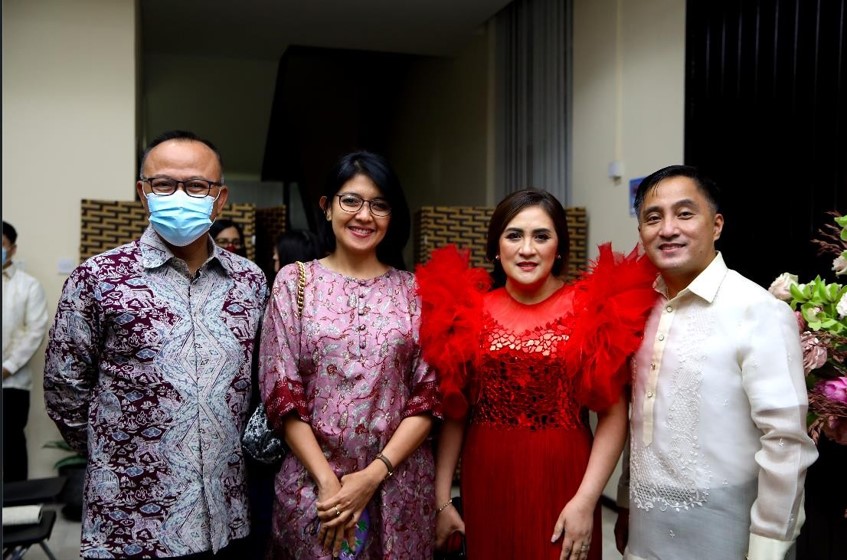 Members of the screening committee namely, Dr. Rommel Sergio, Dr. Rex Venard Bacarra, Dr. Benigno Lebig, and Dr. Niño Decenorio, educators by profession and earlier awardees themselves, were also recognized with plaques of appreciation for their volunteer work in the past six years in organizing and facilitating the Dakilang Bayani Awards.
The Dakilang Bayani Awards started in 2016 to inspire Filipinos in Dubai and the Northern Emirates to actively engage in serving the community while working for a successful life as an overseas Filipino.
_
For more information, visit https://www.dubaipcg.dfa.gov.ph or
https://www.facebook.com/PHinDubai.