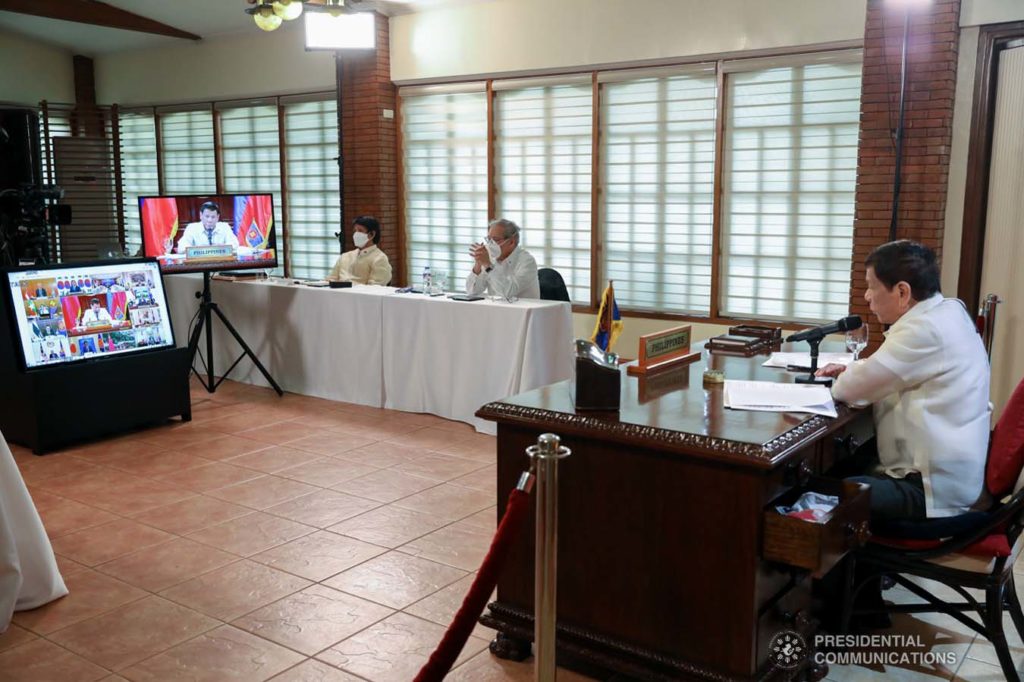 Countries must think of a post-pandemic recovery plan although the world is still in the early stages of coronavirus disease 2019 (COVID-19) pandemic, President Rodrigo Roa Duterte said on Tuesday.
COVID-19 has brought the world to a standstill and it faces the specter of a global recession, President Duterte said in his intervention during the ASEAN Plus Three Summit on COVID-19.
For instance, in the Philippines, he said his government is bracing for a significant decline in economic output. The administration is instituting social safety nets to soften the blow by subsidizing 18 million families from the marginalized sectors of society.
"But this will not be enough. We need to rebuild our economies and stimulate growth domestically, regionally, and globally," President Duterte said. "We cannot know yet the full impact of this pandemic. But what is fast becoming obvious is that the world will not and cannot be the same after this crisis."
As the world recovers from the pandemic, the Philippine leader said it is an opportunity for countries to establish a "new normal" using lessons learned from the current crisis and other crises.
The elements of international cooperation that will allow countries to overcome the pandemic, will form the basis of how they engage one another in creating a more resilient world.
"The Philippines can only heal together as one country. ASEAN can only recover as one region. The world can only bounce back stronger as one global community," he noted.
Also during his intervention, the President underscored the need to strengthen the capacity of the current healthcare systems. He called for increased production and facilitation of regional trade of vital medical equipment and supplies.
Countries must also significantly enhance scientific cooperation, particularly in the area of vaccine and anti-viral treatment research and development, he stressed.
"We are confident our scientists and experts within and outside our region will rise to this colossal challenge. A vaccine and/or treatment must be found sooner rather than later," he said, noting the Philippines is ready to participate in clinical trials and medical studies.
Food security must also be secured, he said, adding mass hunger will lead to social unrest and other uncertainties.
"Imposing unnecessary trade restrictions on staple foods, such as rice, and other basic commodities will be harmful to everyone," he warned.
"We have to keep ASEAN markets open and ensure supply chain connectivity. We must also utilize existing mechanisms, such as the ASEAN Plus Three Emergency Rice Reserve."
He expressed his gratitude to ASEAN's dialogue partners – China, Japan, and the Republic of Korea – for choosing intelligent and productive path of cooperation.
"We are grateful for your timely and generous assistance in our time of great need especially those on the end of the line," he said.
—
Stay updated with news and information from the Presidential Communications Operations Office by visiting their website at https://pcoo.gov.ph.