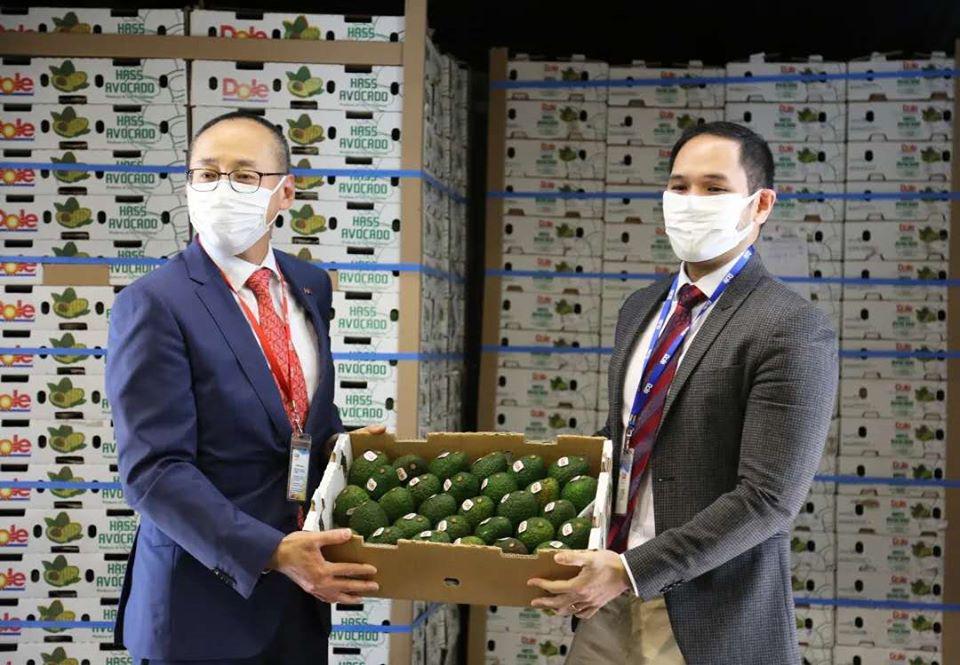 Philippine agricultural exports broke into three new international markets, despite the COVID-19 pandemic and the varied local community quarantines. In the past two months, maiden shipments of avocados arrived in China, cacao in Belgium, and coconut milk in Russia.
Department of Trade and Industry-Trade Promotions Group Undersecretary Adbulgani M. Macatoman attributed these milestones to the efforts of the DTI-Foreign Trade Service Corps (DTI-FTSC) overseas and the DTI-Export Marketing Bureau (DTI-EMB) in the Philippines. Usec. Macatoman said that the Department of Agriculture (DA) also plays a crucial role in ensuring adequate supply and negotiating market access protocols with other countries.
Philippine avocados officially entered China through a 7.7-ton shipment from the fruit company Dole Philippines. The avocados were shipped from Davao and arrived on the Dole China processing plant in Shanghai on 31 March 2020. The avocados will be first sold by Alibaba Group's supermarket chain Hema Xiansheng and will be available in more stores in the future.
On the other hand, Auro Chocolate brought Philippine cacao beans to the European market through a shipment to Antwerp, Belgium on 16 April 2020. The shipment, which brought 20,000kg of Mindanao-sourced, premium cacao beans, was composed of five different cacao varieties, including the Paquibato Origin, winner of the Cocoa Excellence Award in 2019.
Lastly, Philippine brand Coco Daily organic coconut milk arrived at the port of Saint Petersburg first week of April. Russian importer PanAsia Impex Ltd. said that the 1-liter packages of Coco Daily that arrived in the 40-foot shipping container will be available to mainstream consumers during the spring in Russia, which typically runs from March to May.
"Now is the time for Philippine agricultural products to thrive," said DTI-EMB Director Senen M. Perlada. He said that DTI-EMB will strengthen its coordination with the DA and DTI-FTSC to match supply with demand. In turn, DTI-EMB will capacitate existing and aspiring exporters for them to be able to comply with international standards.
"COVID-19 may lead to market access issues and non-tariff measures. It may be more difficult to comply with stricter regulations, certifications, external and domestic regulations. The DTI-EMB commits to assist exporters, especially MSMEs, to comply with these requirements and introduce their products to the world," said Perlada.
—
Stay updated with news and information from the Department of Trade and Industry by visiting their website at https://www.dti.gov.ph.