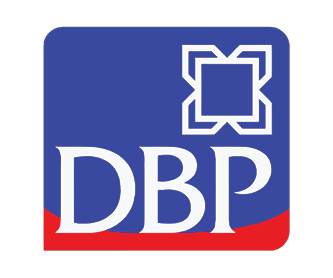 State-owned Development Bank of the Philippines (DBP) has signed a term loan agreement amounting to PHP760 million with a renowned hospital chain to enhance the health care facilities and boost the operating capacity of its branch in Pangasinan, a top official said.
In a statement Thursday, March 18, DBP president and chief executive officer Emmanuel Herbosa said the bank's credit assistance to Allied Care Experts (ACE) Medical Center-Pangasinan, Inc. would be used to partially finance the construction of a seven-storey hospital building, and for the acquisition of various medical machinery and equipment.
"DBP would continue to support initiatives that improve the delivery of quality health care services to our countrymen," Herbosa said. "Companies such as ACE Medical Center perform a critical role in the country's efforts to emerge victorious from the current public health emergency."
The project aims to improve the bed to population ratio in the Pangasinan area from 1:1,019 to 1:930 while providing first-grade treatment and management for patients with advanced medical equipment and top-notch medical professionals.
DBP executive vice president for development lending Jose Gabino Dimayuga said the 102-bed medical center is expected to benefit the residents of Dagupan City, and the nearby municipalities of Lingayen, Binmaley, Calasiao, Mangaldan, Manaoag, Mapandan, San Fabian, San Jacinto, and Santa Barbara with a total population of about 700,000.
He said the medical center would establish various clinical departments and modern diagnostic and imaging facilities as well as special areas such as operating room, recovery room, medical and neurological intensive care units (ICU), neonatal ICU, pediatric ICU, labor room, delivery room, oncology unit, dialysis and eye centers,
"Under the agreement, the medical center would also be equipped with a cardiac catheterization laboratory and kidney transplant operation facilities, which is a first for the Ilocos Region," Dimayuga said. "Residents in the area need not travel to Metro Manila or nearby provinces to seek first-class medical attention."
ACE Medical Center is a nationwide network of hospitals established by a group of doctors and other professionals led by founding chairman Dr. Amado Manuel Enriquez, Jr. Its first branch was established in 2011 in Subic Baypointe and the company now operates nine branches across the country.
DBP is the seventh-largest bank in the country in terms of assets and provides credit support to four strategic sectors of the economy –infrastructure and logistics; micro, small and medium enterprises; social services and community development; and the environment.
—
Stay updated with news and information from the Development Bank of the Philippines by visiting their website at https://www.dbp.ph.