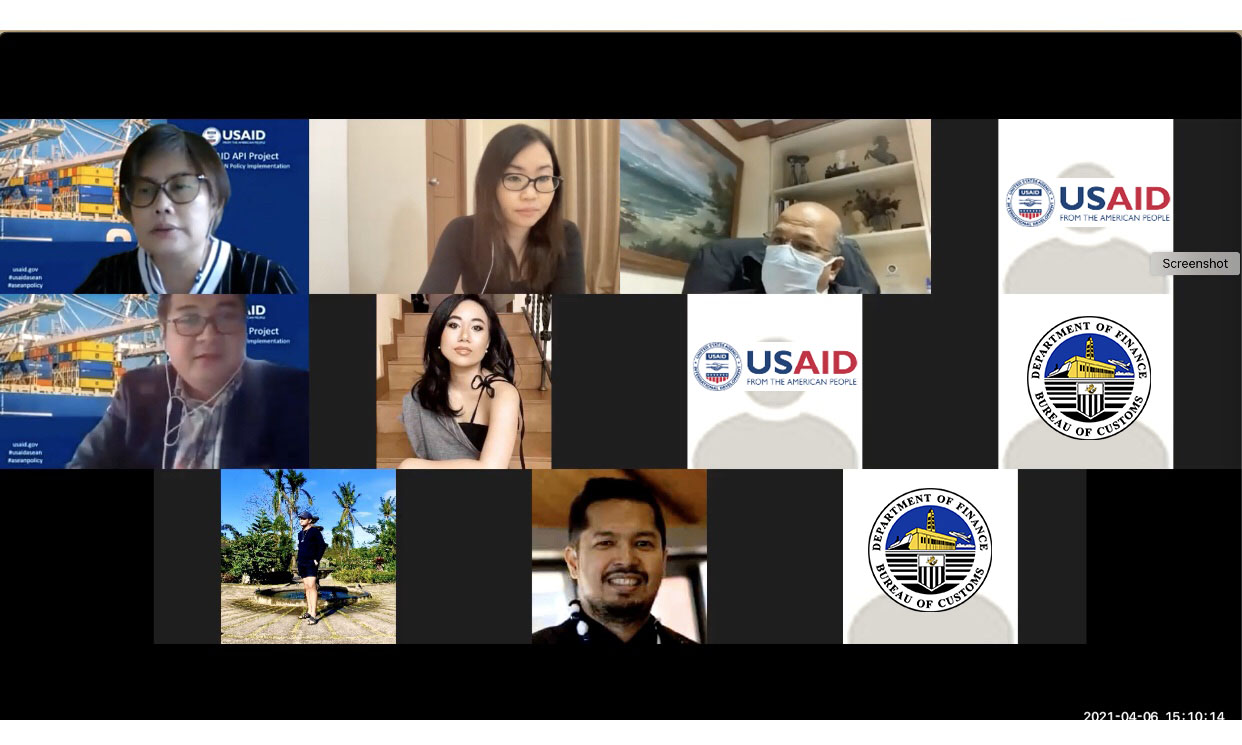 The Bureau of Customs and the USAID ASEAN Policy Implementation (API) project on April 6, 2021 discussed further plans to develop a Public Awareness Campaign on the National Single Window including the onboarding of the ASEAN Customs Declaration Document (ACDD) to meet Philippines' ASEAN commitments in trade facilitation.
In December 2020, the Bureau of Customs together with the Department of Finance of the Philippines started working with the USAID ASEAN Policy Implementation project to improve the Philippines' National Single Window Implementation (NSW) by providing technical assistance to enable the NSW to exchange the ACDD. With more than two months passed since the technical assistance started, a public awareness campaign will be created as one of the important national activities to be reached within this year. The goal is to increase greater awareness as well as the utilization of the ATIGA e-Form D (electronic Certificate of Origin) as well as the ACDD (Export Declaration).
Due to the COVID-19 situation, most of the public awareness activities will be conducted and disseminated online through infographics, audio-visuals presentations, written displays such as trifold, brochures, banners consisting information about the ASW and ACDD among the few.
Campaign will be released and communicated via the Bureau of Custom's mainstream social media platforms and the USAID ASEAN webpage.
—
Stay updated with news and information from the Bureau of Customs by visiting their website at https://customs.gov.ph.