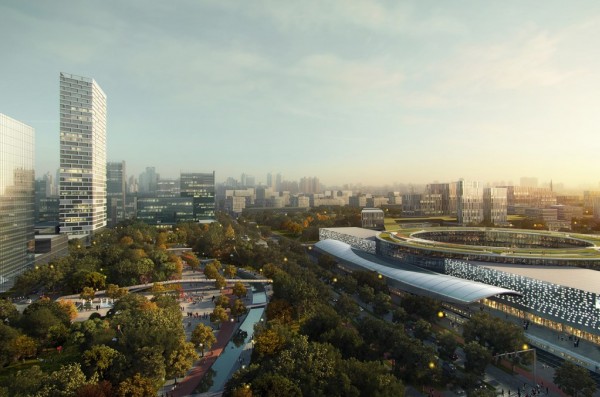 "New Clark City will provide a modern, liveable space for more than one million people, easing pressure on Manila," the Asian Development Bank (ADB) said in its video entitled How Public-Private Partnership Is Building A New Smart City in the Philippines.
As the country's first smart, resilient and sustainable city, the Bases Conversion and Development Authority's (BCDA) New Clark City project was developed under a public-private partnership (PPP) program, in the most transparent and aboveboard way. ADB's Office of the Public-Private Partnership provided transaction advisory services to BCDA on all financial, technical, and legal aspects of the said project.
"The infrastructure needs of Asia and the Pacific amount to over $1.7 million dollars. The government can only bridge 40% of the gap amount and the other 60% must come from the private sector. OPPP's main function is advisory service not lending. OPPP focuses on providing transactional advisory and project preparation to support our public sector create and structure commercially viable PPP projects. I am quite confident that we can play a big role to bridge the need of public centers and private partners," says Yoji Morishita, Head of ADB's Office of Public-Private Partnership (OPPP).
"BCDA asked us to review the New Clark City masterplan. The first unsolicited proposal was to build [the] National Government Administrative Center. Subsequently the government decided to bid for the SEA games, so they added the sports facilities. After that we helped BCDA with the procurement of water and wastewater PPP and the power distribution PPP. Now we are helping BCDA work on a mass transportation system and the PPP for information and communications technology," recalls ADB Senior Public-Private Partnership Officer Catherine Lopez Fong.
Socioeconomic Planning Secretary Ernesto Pernia cited the New Clark City project as a combination of ODA (Official Development Assistance), government money, and private sector participation.
"I think the blending of these three sources is just right because of its strengths. Eventually, it's the people who will be benefitting," Pernia underscored.
The BCDA and its joint venture partner MTD Clark, Inc. developed the New Clark City Phase 1A which houses the world-class sports complex used during the Philippines' hosting of the 30th South East Asian Games. The development of Phase 1B will commence in 2020 with the construction of government buildings, educational institutions, a luxury mountain resort, and the establishment of mixed-use industrial parks.
"There really needs to be a redirection in how we plan and we develop these cities. The main mandate of BCDA was really to try and convert the former US military bases into new centers of growth," says BCDA President and CEO Vince Dizon.
"And in particular, Clark was really envisioned to become a new city, a major metropolis of the country. With the help of the Asian Development Bank, who was critical especially in the first phase of the New Clark City, we can really build a green-filled metropolis that is well-planned and that will be truly green, smart, and disaster-resilient but at the same time also very inclusive. And it was done in such transparency and openness that it's really a model PPP," he added.
ADB's video can be accessed here: https://www.adb.org/news/videos/how-public-private-partnership-building-new-smart-city-philippines.
—
Stay updated with news and information from the BCDA by visiting their website at bcda.gov.ph.